15 Great Reasons to Visit Dubai in 2024
Last Updated on: 9th September 2023, 03:58 pm
Dubai is one of the Middle East's most popular and the world's most visited cities. But do you wonder what makes this city in the UAE so special and sought after? Well, ask this to 100 different people who have already chosen to visit Dubai and we're sure that you'll get 100 unique answers. It's as much a destination for history, culture, and nature lovers as it's a great place for a luxurious, relaxed, or action-packed holiday.
It's the Safest City
Whether you're traveling solo or with your family or group, safety is the foremost aspect that you might consider for your international travel. Luckily, Dubai is often ranked among the world's safest city for its zero crime environment and stringent laws. What's more; it recently got into the list of the world's 20 safest destinations to travel amid pandemic and further bagged the prestigious 'Safe Travels' stamp from the World Travel and Tourism Council (WTTC) once it opened its door again for its patrons from all over the world. All the more reason to visit Dubai.
Iconic Landmarks
It's difficult to think about Dubai and not have its architectural fineness and jaw-dropping engineering marvels popping into your mind. Not to mention, you can expect to come across the most unmatched sights and attractions at every corner. See the world's tallest building at Burj Khalifa that stands piercing tall at a height of 828 meters. There is further Palm Jumeirah – the world's most majestic and gigantic man-made island, shaped like a palm tree adorned by a crescent on top. And of course, not forgetting the cluster of the most futuristic structures as well as the most intricate architecture designs that make up for the most exquisite sights across Sheikh Zayed Road, Dubai Marina, and Business Bay.
Unrivaled Cultural Diversity
Dubai may be a part of the Islamic country, but did you know that Emiratis make up only 20% of the region's overall population? Yes, your guess is right – more than a whopping 80% of people visit Dubai from abroad, precisely from 200 plus countries across the globe. This extraordinary multiculturalism remarkably reflects the city's entertainment and dining landscape. Moreover, this fact alone stands as an inevitable proof that Dubai is one of the most amicable and welcoming cities in the world.
History & Culture
While Dubai grabs attention for its awe-inspiring modernity, it still caters to art, culture, and history lovers with its many tucked-away hidden gems, mainly across Old Dubai. Spread itself over Bur Dubai, Deira, and Dubai Creek areas, Old Dubai is sure to appeal to you with its lost-in-time kind of ambiance and quaint sand-colored structures complete with wooden courtyards and traditional wind towers.
To get a slice of this, take a walk down the painstakingly preserved 19th-century enclave of Al Fahidi Historical Neighborhood and further check out Dubai's many museums and cultural landmarks such as Dubai Museum, Sheikh Mohammed Centre for Cultural Understanding, and Jumeirah Mosque which is open to non-Muslims as well. Along with these, be sure to take a dinner dhow cruise along Dubai Creek where much of Emirati history and time-honored customs have shaped over time.
Year-Round Festivals and Events
Beyond lavish architecture and the most stunning sights, Dubai is one destination that is at the core of the entertainment industry. Apparently, you haven't experienced this city until you watch its repertoire of the most spectacular shows and performances held throughout the year. This ranges from family-friendly and kid-exclusive shows to the ravishing Cirque du Soleil-style La Pearle by Dragone show.
Delicious World Cuisine
Dubai is hands down a foodies' haven where you can enjoy cuisines and specialties of almost all diverse parts of the world. More than that, you'll find food for every pocket and distinct style. No matter you're looking to relish haute cuisines in a trendy or a celebrity / Michelin-starred restaurant or even a grab-and-go spot serving local delicacies at unbelievable rates, Dubai is full of scrumptious places to dine and drink.
Unspoiled Desert
Dubai is best known for its glittery landscape and flamboyant amusements, but its untouched desert landscape that lies just outside of the city limits makes it a place of unparalleled natural beauty too. So if you wish to step away from Dubai's sparkle and splendor for a few hours, all you need to do is to go on a desert safari but be sure to do it through a reputable desert safari provider. They mostly include a terrific drive over Dubai's desert sands and complemented by cultural activities plus traditional shows like Tanura show, belly dance, henna tattooing, Shisha smoking, and falconry to name a few.
Out of This World Hotels
Hotels in Dubai are more than just a place to sleep or sleep after a long day of sightseeing or exciting activities. Instead, you'll find them classy, over-the-top, and all-inclusive with shopping, spa, entertainment, and everything you could imagine. One such accommodation is Burj Al Arab which also carries the tag of the world's only seven-star hotel. Then there is Atlantis, The Palm which depicts the theme of the Lost City of Atlantis, and the ultimate desert retreats like Bab Al Shams and Al Maha, A Luxury Collection of Desert Resort and Spa. The hotels alone make it worthwhile to visit Dubai.
Fabulous Free Attractions
Most people put off their Dubai trip considering it as an expensive city. While we don't deny this, we don't agree with it completely. After all, there are loads and loads of attractions (even in the city's chicest part) which you can take in by absolutely paying nothing for its admission or entry fee. What's more endearing is that they are not any understated and make up for some of the region's most iconic and best attractions such as Dubai Fountain Show at Downtown Dubai, Al Qudra Lakes, Love Lake, and Alserkal Venue, and Ras Al Khor Wildlife Sanctuary.
Visit Dubai to Shop
Shopaholics are in for the grandest ever treat once they visit Dubai. But its shopping options are so delightfully vast that it even lures those who don't want to part with their hard-earned money. With a mix of over 70 shopping malls including the world's biggest mall (the Dubai Mall), high-end designer outlets, and the antiquated traditional bazaars (known as souks), the best thing is that it caters to every preference and price point. Apart from all, Dubai has an annual, one-month long extravaganza, Dubai Shopping Festival, or DSF, which is dedicated to shopping, dining, and entertainment.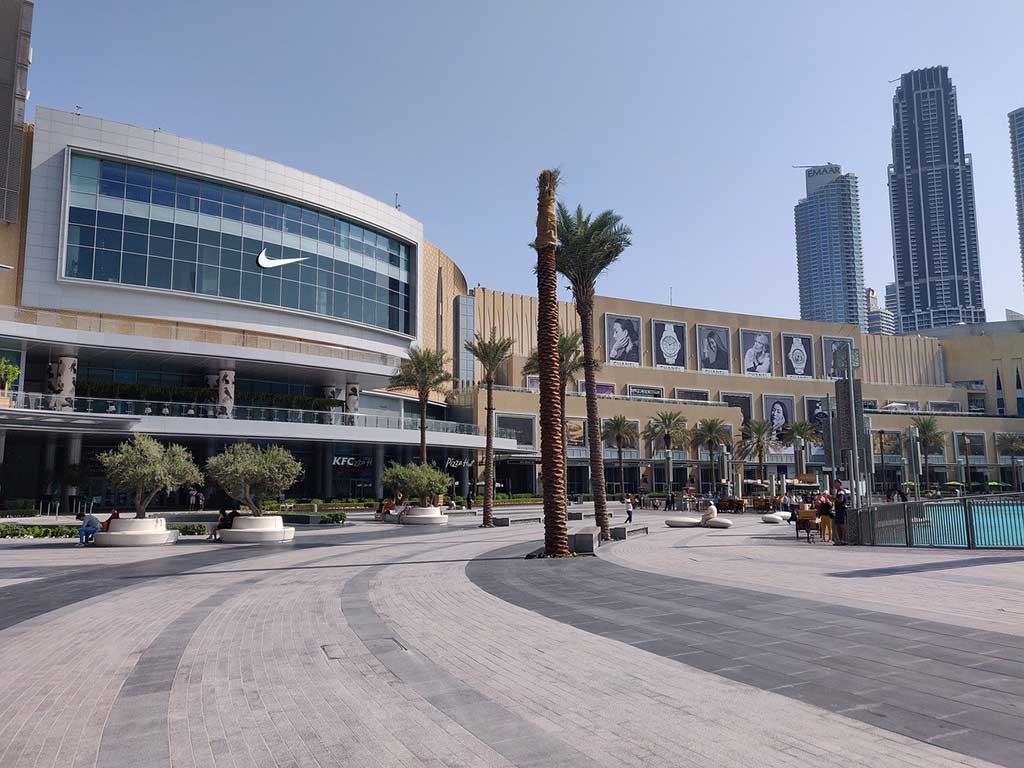 The Land of Unbelievable Sights
Where else on the planet you get to ski or throw snow in the desert and that too when the temperature sears at over 50 degrees Celsius. Just head to Ski Dubai at the Mall of the Emirates to enjoy it for yourself! Moreover, you'll get the rare chance to travel the world in a single day. We're not joking; visit Global Village where you can experience the cultures, cuisines, and shopping specialties of over 70 countries. You'll also get to discover the world's biggest natural garden – Dubai Miracle Garden, yes – all astoundingly in the middle of this desert city.
Visit Dubai for the Great Outdoors
With its numerous green parks, spotless beaches, and world-class parks, Dubai knows how to balance out any Dubai trip revolved around theme park fun or indoor leisure. And you can even jazz up your outdoor amusement and thrill with the most extraordinary experiences by flying on the world's swiftest slingshot – XDubai Slingshot or via going zipline adventure across the world's fastest and steepest urban zipline (XLine Dubai).
Best Theme Parks
Whether you're joined by kids or want to be a kid again, Dubai entices both grown-ups and little ones alike with its roster of theme parks that scream seamless vacation fun and entertainment. Dubai Parks and Resorts alone hosts different theme parks (such as Motiongate Dubai, Bollywood Parks Dubai, LEGOLAND Dubai, and LEGOLAND Water Park), while adventurists and cartoon lovers alike would enjoy IMG Worlds of Adventure which is also the world's largest indoor theme park. For gaming enthusiasts, there are ultimate options by way of Hub Zero and VR Park with the most exhilarating in Virtual Reality and Augmented Reality.
Fantastic Nightlife
Dubai is enchanting by day but is at its exquisite best at night. Yes, it's a city that literally never sleeps. Whether your concept of night out is partying away at a swanky spot, sipping a drink or two in a leisurely setting, checking out its marvelously lit night skyline, or simply strolling through the waterfront promenades, the city has tons of options in every category. So if you still have stamina after all theme park fun, retail therapy, and outdoor action, you can rest assured that there is an exclusive night venue for every preference here.
There is Always Something New
Need more reasons to visit Dubai? No two trips to Dubai are the same because of this; even if you visit Dubai a year before, you can expect to see a band of brand-new attractions on your next trip. Nothing stops Dubai even in this pandemic time as it continues to excite the world in every situation. Don't believe us; it recently grabbed the headlines by launching the world's biggest as well as the grandest fountain show at the Pointe, Palm Jumeirah. There are more attractions along the way which are all set to open right in time for Dubai EXPO 2020. Ain Dubai, the Museum of Future, and Dubai Creek Tower are just a few to name.
Ready to Visit Dubai?
We hope that the above reasons have changed your perception of Dubai. It's a destination not just for well-to-do or pleasure-seekers; it's for every preference and pocket. So visit Dubai; it's alluring, stylish, and continues to be the safest city even in 2021.
Have you visited Dubai?
---
AUTHOR: Neha Singh
Neha has a post-graduate degree in English Literature and is a passionate traveler. When she is not traveling, she spends her time reading, trying out different cuisines, and planning her next adventure.
---
PIN IT FOR LATER