A Local's Guide to Taking a Fun New England Road Trip in the Spring (2024)
Last Updated on: 9th September 2023, 03:44 pm
One of the best ways to see the northeastern United States is by taking a New England road trip.
The region is easily one of the most beautiful in the country, for its sweeping coastal vistas, quaint architecture, picturesque small towns, and heavyweight historical sites. The best part is, that many of the best things to do are only a short detour from Interstate 95, and the small size of New England's six member states (Rhode Island, Massachusetts, New Hampshire, Vermont, Connecticut, and Maine) makes a road trip eminently doable, and easily customizable depending on your interests and how much time you have.
That said, there is something for everyone on a New England road trip — from big cities like Boston to tiny towns like Kittery; from world-famous sports teams to world-famous museums, Ivy League campuses, and cuisine; from breathtaking mountains to the waves crashing into the ocean… You can't go wrong.
We've designed a signature week-long itinerary for you, focused on the coastal states of Rhode Island, Massachusetts, New Hampshire, and Maine– with lots of options for history buffs, sports fans, outdoors enthusiasts, and architecture aficionados– but this USA road trip is great for couples, families, or groups of friends alike.
Know-Before-You-Go
As you get started planning your New England road trip, there are a few things to keep in mind:
If you arrive by air, it's easiest to fly into the region's biggest hub, which is Boston's Logan Airport. From there, it's easy to rent a car to begin your New England road trip. There are smaller international airports in Providence, Rhode Island, and Manchester, New Hampshire that are worth price-comparing, as well.
If you're visiting in the springtime or early summer, beware of very, very fickle weather! If you've heard the adage that spring comes "in like a lion and out like a lamb," New England tends to lean toward the "lion" side of the spectrum. Expect sudden showers, fairly large fluctuations in temperature, and incorrect weather app predictions. However, never fear– it's a gorgeous time to visit! Just pack those layers and some good water-resistant shoes.
Fall and summer tend to be peak seasons in New England for the spectacular foliage and mild, sunny weather, respectively, so winter and spring visits are recommended for budget travelers and those seeking to avoid hordes of visitors.
Your New England Road Trip
Read on for a customizable itinerary for your coastal New England road trip!
Day 1 + 2: Rhode Island
The only downside to flying into Boston is that you will begin your road trip a bit north of where you need to be. If you do fly into Boston, drive from the airport down to Newport, Rhode Island, in order to embark on your road trip. It's about 2 hours away without traffic, and it's easy to rent a car from Logan's Rental Car Center.
Once in Newport, explore the Gilded Age mansions, bike Ocean Drive, and take advantage of kayaking and sailing options around Narragansett Bay. The best way to see the mansions is via the Cliff Walk, a 3.5 mile cliffside path. You'll have great views of the expansive lawns and facades of the houses on one side, and gorgeous (but steep!) views of the ocean on the other. After you finish the Cliff Walk, circle back around to Bellevue Avenue to see the front of the mansions.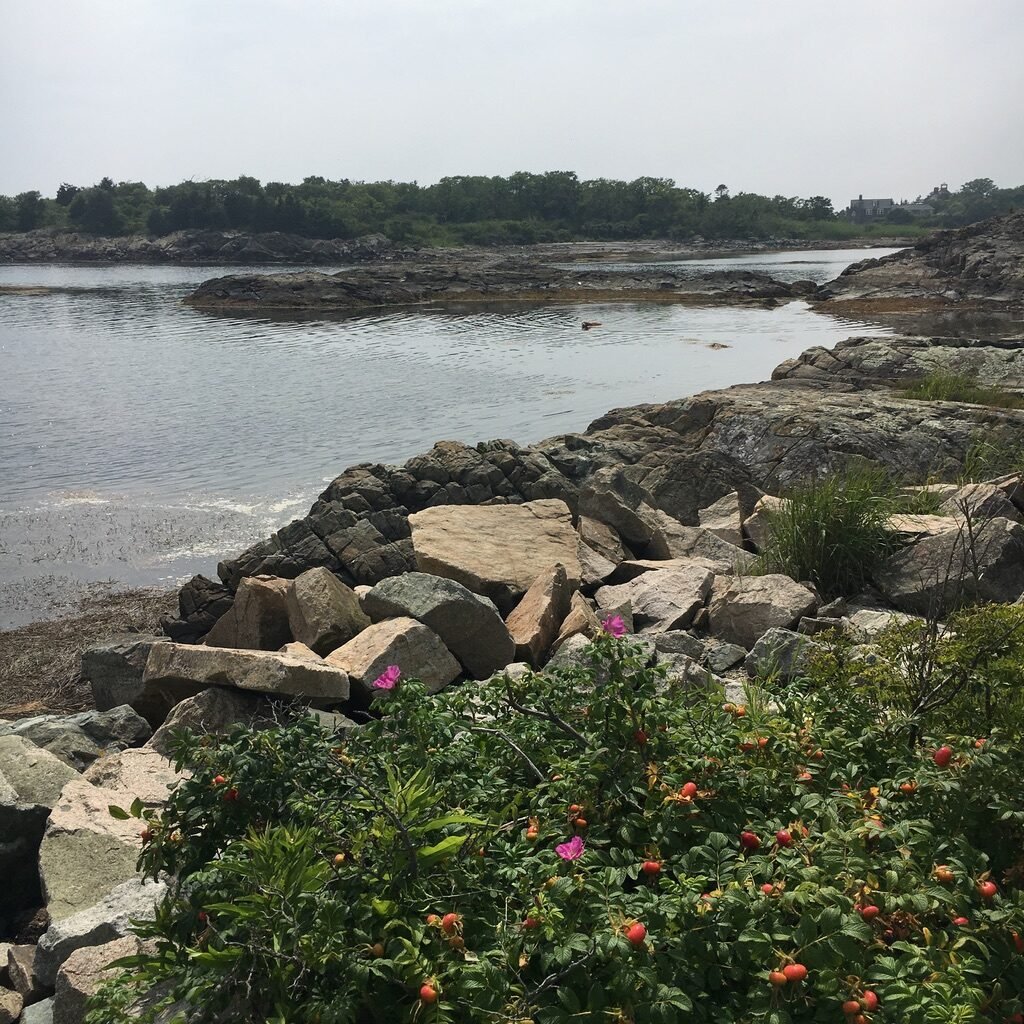 Don't miss Rosecliff– the version of the Great Gatsby movie starring Robert Redford and Mia Farrow was filmed here. If you'd like to schedule in some beach time, check out Second Beach, Gooseberry Beach, and Easton's Beach. Beware that the parking in Newport can be tricky, as much of it is reserved for locals (with permits.) Be sure to top up your meter accordingly, and don't park in spots designated for locals. Many of the side streets off Bellevue Avenue have metered parking, and the rates are reasonable. Before leaving town, explore the small downtown area on Thames Street, perhaps for some shopping or a bite to eat.
Next, drive up to Providence, Rhode Island's capital city and a really neat place that is often overlooked in favor of Newport or Boston. While here, be sure to explore the iconic campus of Ivy League member Brown University, as well as the nearby Rhode Island School of Design (usually called RISD) and its fabulous museum, both located in the College Hill part of town.
Right near the central train station and downtown, consider taking a free tour of Providence's imposing State Capitol, with its huge dome (one of the largest in the world) and beautiful bas reliefs inside. Providence's Federal Hill neighborhood has fabulous Italian food, but we'd recommend getting a reservation for Andean fusion at nearby Los Andes for a real treat. Lastly, spend some time in Roger Williams Park, with 435 acres boasting a carousel, zoo, and lots of walking paths.
Day 2 + 3: Boston
After exploring Rhode Island, drive back up to Boston and take in everything it has to offer. History buffs should absolutely prioritize walking the full Freedom Trail, and foodies should make a beeline for the North End's variety of world-famous Italian cuisine, Chinatown's delicious dim sum offerings, and the South End's jazz bars and trendy eateries. Boston has a wealth of activities, parks, museums, and sporting events, and you should absolutely add on a day or more here if you're able to. You can squeeze Boston's top sights, such as Copley Square, the Prudential Center, the Seaport, and Boston Harbor areas, into one day, but more time is better.
However, if you only have a day or two to spare, there are a few things you absolutely cannot miss. Mentioned above, the Freedom Trail is a must-see: Boston is one of the most foundational sites in the fight for American independence, and this 16-stop, 2.5 mile trail (mostly flat, and clearly demarcated by a brick pathway) is the best way to learn all about it, plus see several of Boston's most quintessential neighborhoods.
Some highlights of the Freedom Trail include the North End and Beacon Hill neighborhoods; Paul Revere's house; the site of the Boston Massacre; and the famed Old North Church– Paul Revere hung the lanterns signifying the arrival of the British, "one if by land and two if by sea," here. Try to budget a half day or so for this activity– it is worth taking your time and completing in full. You will also want to work in some extra time for a few detours.
The Trail starts out in the Boston Common, the oldest city park in the U.S., founded in 1634. Coupled with the Public Garden, located right next to it, these green spaces are a lovely breath of fresh air right in the middle of the city. As you're walking along the Trail, be sure to stop for a meal or sample some cannoli in the North End, Boston's Italian neighborhood. Our favorite (locals only!) secret for cannoli is Bova's Bakery– skip the line at the better-known Mike's Pastry and Modern Pastry and go for the real deal.
If you'd also like to grab a bite to eat here, we recommend the lasagna at Antico Forno, the squid ink pasta at Monica's Trattoria, or fresh, homemade pasta at Giacomo's (but be warned that they don't take reservations!) The Freedom Trail ends across the Charles River in Charlestown, where the Battle of Bunker Hill occurred, as well as the popular Ben Affleck movie The Town was filmed.
Other areas of Boston worth exploring include Fenway, home to the iconic Red Sox stadium; Copley Square and the Back Bay for upscale shopping and architecture; and venturing across the river to Cambridge, where you can explore the MIT and Harvard campuses. Boston's newest neighborhood, the Seaport, is fun to visit for those who like ultramodern architecture. If you'd like to spend some time outdoors, consider the Charles River Esplanade, a beautiful paved walkway mirroring the Charles River on both the Boston and the Cambridge sides.
One last tip– don't miss going inside the Boston Public Library in Copley Square, for gorgeous old-school study vibes and a secret indoor courtyard! Museum buffs should absolutely explore the Museum of Fine Arts and/or the Isabella Stuart Gardner Museum– both located close to Back Bay and Fenway– for their impressive collections. If Italian food isn't what you're in the mood for, you can get excellent Indian at Shan-a-Punjab in Brookline; dumplings at Gourmet Dumpling House in Chinatown; and Mediterranean fare at Oleana in Cambridge. For quick bites, consider Dig Inn for locally sourced bowls or Regina's Pizzeria for the best pizza in town.
Day 4: Northern Massachusetts
As you leave Boston, stop in the nearby historic towns of Plymouth, home to the Plymouth Rock and the first landing spot of the Pilgrims; Salem, where the infamous Salem Witch Trials took place; and other beachy towns of your choice with lots to do such as Rockport, Newburyport, Gloucester, and Ipswich, which have beautiful First Period architecture and scenic coastal views. Ipswich in particular is home to the Crane Estate, a historic property with lots of outdoor spaces to explore, and Crane Beach, which are well worth a visit. However, if you had to choose one seaside place to visit, consider Rockport. It has an adorable downtown area, with lots of artists and beautiful views of Cape Ann.
Day 5: New Hampshire
Continuing north into New Hampshire, you can stop in at its capital, Concord, to see its Capitol dome, or continue north to Portsmouth, one of the state's most beautiful cities and one of the country's oldest– first settled in 1623. Be sure to visit Strawbery Banke Museum, an outdoor historic experience boasting 40 lovingly restored period buildings from the 17th, 18th, 19th, and 20th centuries, showcasing the history of Portsmouth from 1695 to 1954. Note that New Hampshire doesn't have sales tax, if you're interested in doing some shopping here.
Alternatively, New Hampshire is also an amazing place for hiking, with options at all activity levels. New Hampshire has 52 "4000-footer" mountains, at a variety of skill levels, but there are also lower elevation hiking options with gorgeous views, such as Mt. Major, that can be done in a mere few hours. The trails in New Hampshire are maintained extremely well, with great blazes and markers and so many options– length, difficulty, elevation, dog-friendly, etc. Hiking fans should not miss the opportunity to hike here. In winter (and sometimes early spring), there is also fabulous skiing at Loon in the Waterville Valley, as well as other parts of the state.
Day 6 + 7: Maine
There is no better place than Maine to finish your road trip. Maine definitely takes the cake for New England's wildest and dreamiest destination– the type of place you will never want to leave. It has all sorts of outdoor splendor to enjoy, with fantastic state parks like Baxter State Park, and of course Acadia National Park.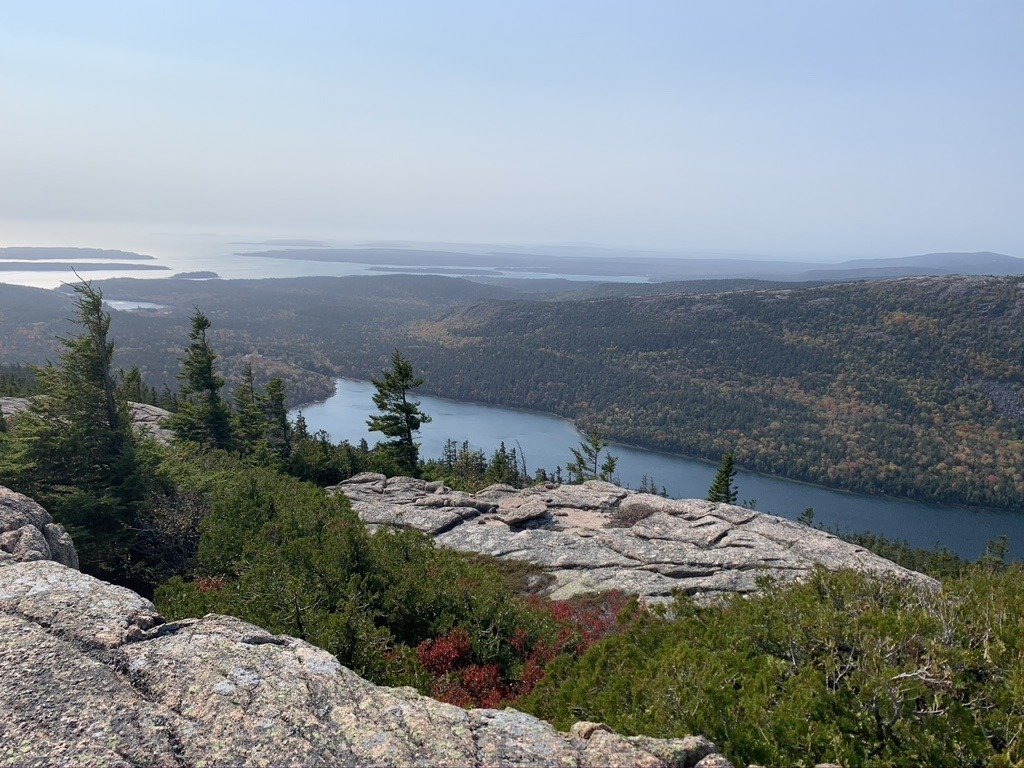 Bigger cities like Portland, Kittery, and Freeport are all great to stop in prior to outdoor adventures. Freeport is home to LL Bean, one of New England's most famous clothing outfitters, and it's worth a visit to their flagship store. Portland's Old Port and Commercial Street areas are great to stop in for a bite to eat or maybe an ice cream cone, and don't miss a visit to the iconic Portland Head Light in nearby Cape Elizabeth, said to be the most-photographed lighthouse in the United States. If you'd like to try a lobster roll or full steamed lobster (a must-try in while you're here!) check out The Lobster Shack at Two Lights nearby.
If you can squeeze in a visit to Baxter and/or Acadia, you absolutely should. Both are located fairly far north, getting close to Canada. Baxter is best-known for being the terminus of the famed Appalachian Trail, located at the top of resident peak Mount Katahdin. Even if you don't plan to scale Katahdin, there are tons of AT-adjacent nature paths and trails, reminiscent of JRR Tolkien's The Shire– absolutely breathtaking. Note that Baxter is quite remote. The park entrances are located about 45 minutes away from the trailheads, and there is absolutely no cell service.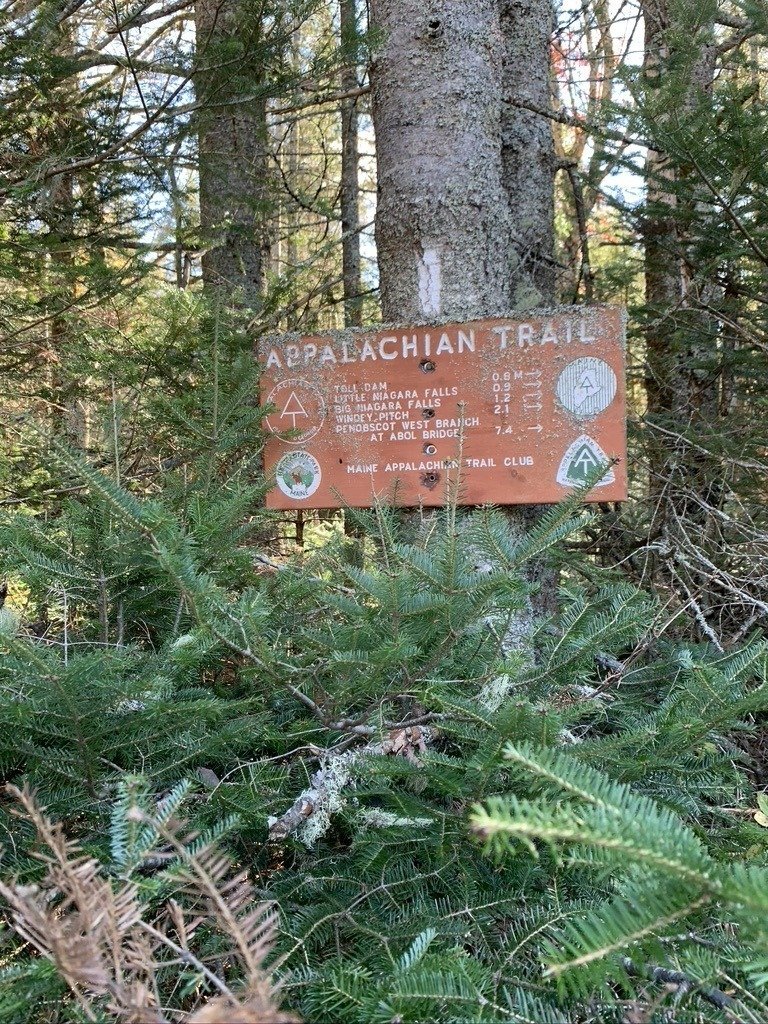 Acadia is one of the most-visited national parks in the country, famed for its gorgeous rock formations rising from the ocean and its abundance of trails, bike paths, and flora and fauna. It is also the site of the earliest sunrise in the U.S. Both Acadia and Baxter are really special places, worth prioritizing if you're nearby. Keep in mind that Acadia in particular gets very crowded– it's the only national park in the Northeast and parking is quite limited.
We hope you enjoyed this guide to your New England road trip!
Does this post inspire you to plan your own New England road trip?
---
Tegan George & Alex McKenzie | Why Not Walk Travel Guides Tegan and Alex are travel, hiking, and biking enthusiasts currently based in Boston, USA, counting down the months to a big move to The Netherlands coming up soon. There is nothing they love more than exploring new places by walking, and they have visited over 30 countries together since they met in 2015. Their love for "walking the world" led them to found Why Not Walk, a travel guides site. Follow them on Instagram, Facebook, or Pinterest to start planning your next adventure.
Blog/Website Name https://www.whynotwalk.com Instagram: www.instagram.com/why_not_walk Pinterest: www.pinterest.com/why_not_walk Facebook: www.facebook.com/whynotwalktravelguides Twitter: www.twitter.com/whynotwalk
---
PIN IT FOR LATER