Ireland in Winter: Why it's the Best Season to Visit in 2023
Last Updated on: 15th September 2023, 01:45 pm
Are you looking for a unique and cozy winter getaway?
Look no further than Ireland in winter.
While many travelers flock to Ireland in the summer months, the winter season offers a magical and enchanting experience that is not to be missed.
Picture yourself wandering through charming towns with festive decorations, sipping on hot tea in cozy cafes, and admiring picturesque landscapes dusted in snow.
Ireland's winter season offers all of this and more.
We visited Ireland for the first time during the winter (November & December) and absolutely loved it! Not only wasn't it as cold as we expected but we also didn't have to fight the crowds to see the attractions.
No queues at Blarney Castle? Unimaginable during the summer months.
That's because nobody thinks about booking a trip to Ireland in winter but we're going to convince you otherwise…
So, here's your guide to Ireland in winter:
Key Takeaways:
Ireland in winter offers a unique and cozy experience that's truly magical.
What the weather situation is like in Ireland in winter in terms of snow and temperatures.
Unexpected benefits to visiting Ireland in winter like uncrowded attractions and welcoming locals.
Disclaimer: This post may contain affiliate links. If you make a purchase from one of them I will receive a small commission at no extra cost to you, which allows me to keep this blog up and running!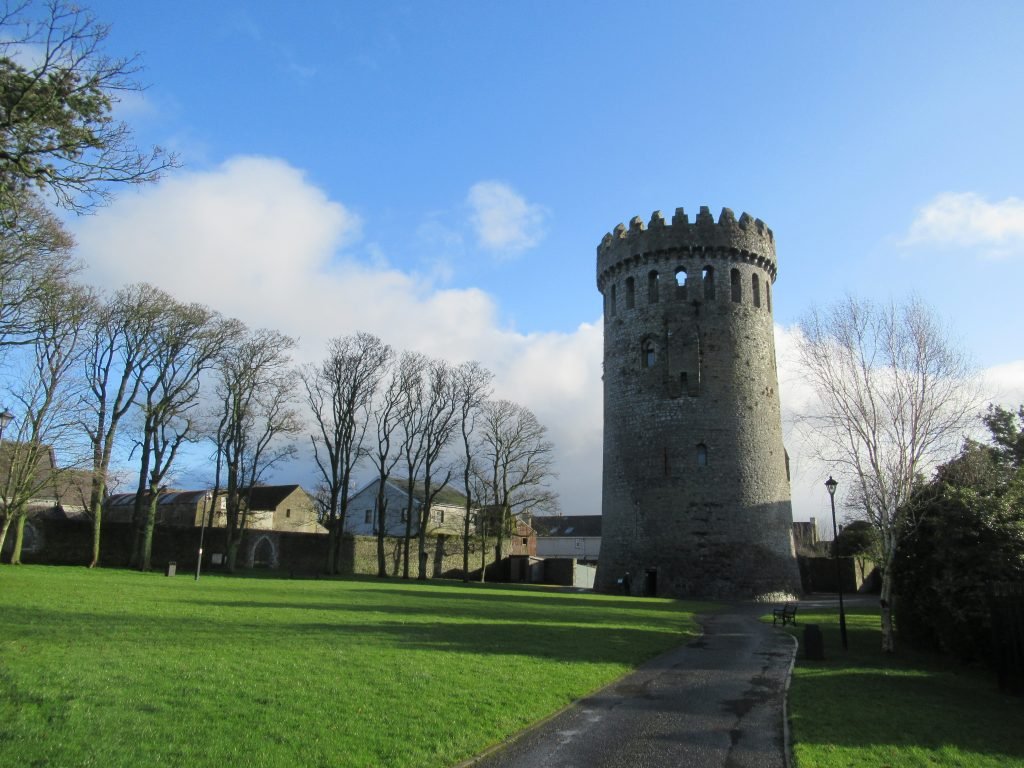 Ireland's Winter Seasons
Winter in Ireland is a unique experience filled with breathtaking landscapes and cozy towns. Despite the colder temperatures, you can still enjoy the country's charm during this season.
Let's dive into the distinct winter seasons in Ireland and what you can expect during your visit:
| Season | Months | Weather |
| --- | --- | --- |
| Early Winter | November – early December | Cool but not freezing temperatures, occasional rainfall |
| Mid-Winter | Mid-December – January | Cold temperatures, possibility of snowfall, occasional rainfall |
| Late Winter | February – March | Cold temperatures, occasional rainfall, signs of spring emerge |
In general, winter in Ireland can be characterized by cooler temperatures and occasional rainfall. While mid-winter may bring the possibility of snowfall, it is not common in most parts of the country.
You can still explore the country's famous natural beauty during the winter months. The lush green landscapes of Ireland never fade, and the colder temperatures only add to the unique charm of the countryside.
We only experienced rain and strong winds during our winter trip to Ireland. The only snow we saw was on the mountaintops as we drove past them.
Daylight Hours in Ireland's Winter
During the winter months in Ireland, you can expect shorter days and longer nights. The country is located in the Northern Hemisphere, where the daylight hours decrease as winter approaches.
In December, the shortest day of the year – known as the winter solstice – usually falls on the 21st or 22nd of the month. On this day, the sun rises around 8:30 a.m. and sets around 4 p.m. in Dublin.
Despite the shorter days, there are still plenty of ways to make the most of your time in Ireland during winter.
We recommend planning your activities for earlier in the day when there's more daylight. Some attractions, such as museums and indoor markets, stay open later in the evening, so you can still enjoy them after sunset.
Embracing the Cold in Ireland
It's no secret that Ireland can get quite chilly in the winter months, but don't let the cold weather deter you from experiencing the magic of this season. With proper preparation and a positive attitude, embracing the chilly temperatures can lead to unforgettable experiences.
The average temperature during Ireland's winter months ranges from 40-50°F (4 – 10°C), with the coldest months being December through February. But don't worry, with a few layers of warm clothing, you'll be ready to explore all that Ireland has to offer during this season.
One of the best ways to embrace the cold is to take part in winter activities that are unique to the season.
Bundle up and go for a winter hike or try your hand at ice skating in one of the many seasonal rinks that pop up around the country. Visiting Christmas markets or attending winter festivals can also provide a cozy and festive atmosphere to enjoy.
It's important to note that while Ireland may experience some snowfall during the winter months, it is not a guarantee. However, the lush green landscapes of the country make for a stunning backdrop to the winter season.
Don't forget to bring a camera to capture the beauty of Ireland covered in a light dusting of snow or frost.
Does it Snow in Ireland?
Yes, it does!
Snowfall is not a regular occurrence in Ireland, but it does happen on occasion, especially in the hills and mountains.
If you're lucky enough to witness Ireland covered in snow, you'll experience a world transformed, with charming, quaint towns and countryside taking on an even more romantic feel. Even without snow, you can still admire the winter scenery, with frost-covered leaves and misty landscapes painting a picture-perfect scene.
Is Ireland Cold in Winter?
That depends on your definition of cold.
The average temperature in Ireland during winter hovers around 40-50°F (4-10°C), which may feel cold for those used to warmer climates.
However, dressing appropriately and planning your trip around indoor and outdoor activities can help make the most of your time in Ireland during winter. Layers are always recommended, as is bringing warm coats, hats, gloves, and waterproof shoes or boots.
The Best Time to Visit Ireland
When it comes to exploring Ireland, there's no bad time to visit.
However, if you're looking for a truly magical experience, we highly recommend considering a trip during the winter months. Not only will you avoid the crowds that flood the country during the peak summer season, but you'll also get to witness Ireland's stunning natural beauty in a whole new way.
While the weather may be cold and rainy at times, this season offers something truly unique: the chance to cozy up in charming pubs, explore festive Christmas markets, and enjoy the warm hospitality of the locals.
And of course, the stunning landscapes, including snowy mountains and lush green fields, are not to be missed.
So, what's the best time of year to visit Ireland?
While it ultimately depends on your personal preferences and travel plans, we believe that the winter months, particularly December and January, offer a truly special experience.
Plus, with fewer crowds, you'll have a better chance of snagging a great deal on accommodations and tours to the main attractions. Bonus!
Getting Around Ireland in Winter
Exploring Ireland in winter can be an enchanting experience, but it's essential to be well-prepared for the unique challenges the season brings.
Here are some tips for getting around in Ireland during the winter months:
1. Consider Renting a Car: While public transportation in Ireland is available, it can be less predictable in winter due to potential delays and cancellations. If you're comfortable driving on the left side of the road and have experience with manual vehicles, renting a car offers greater flexibility and can help you avoid transportation hiccups.
2. Check Transportation Schedules: If renting a car isn't an option, be sure to check bus and train schedules in advance and allow extra time for potential delays. Having backup transportation options in mind is a good idea in case your original plans are disrupted.
3. Stay Informed About Weather: Ireland's winter weather can be cold and occasionally snowy. Check the weather forecast regularly, especially if you plan to travel between regions. Being aware of weather conditions ensures a safer journey.
Winter Road Safety: If you do choose to drive, remember that winter weather can bring sleet and freezing rain, making road conditions challenging. Ensure your rental car is equipped with snow tires or chains, and avoid driving through flooded areas. Keep an eye on road conditions through resources like the AA Roadwatch website and prioritize safety by driving at a controlled speed, even if local drivers tend to be more assertive.
4. Exercise Caution: While road-tripping through Ireland can be an absolute delight, it's important to note that the roads can be slippery during winter, and guardrails are not as prevalent as in some other regions. Drive carefully and prioritize safety above all else.
By following these guidelines, you can make the most of your winter adventure in Ireland, enjoying its serene beauty and unique charm while staying safe.
Don't let the season deter you from experiencing the magic of this beautiful country during its quieter months!
The Beauty of Ireland in Winter
While temperatures can drop in winter, Ireland retains its lush greenery throughout the year, which means that visitors can still enjoy the famous Irish countryside in all its glory.
The winter weather can lend the scenery an added mystical quality, creating a cozy atmosphere. This season in Ireland is the perfect time for nature lovers to explore the Irish countryside, with its fabled rolling hills and picturesque coastlines.
8 Things to Experience During the Irish Winter
Visiting Ireland in winter is a unique opportunity to experience the country's cozy charm. From traditional pubs to Christmas markets, there are plenty of delightful activities to enjoy during the colder months.
Here are some of our top experiences to try:
1. Enjoy a Pint by the Fire
There's nothing quite like warming up by the fire in one of Ireland's many welcoming pubs.
With their lively atmosphere and friendly locals, Irish pubs offer a cozy respite from the chilly weather. Grab a pint of Guinness and settle in for an unforgettable evening. Everywhere we went from hotels to pubs offered a truly cozy experience. Warm fires, comfort food, plenty of alcohol, and exceptionally welcoming locals.
Ireland in winter is simply more pleasant than fighting the crowds during the summer months.
2. Explore Christmas Markets
Winter is the perfect time to visit Ireland's many charming Christmas markets.
From the traditional stalls at Dublin's Christmas markets to the festive atmosphere of Galway's Winter Wonderland, these markets offer a chance to shop for unique gifts, enjoy delicious food and drink, and soak up the holiday spirit.
We had the absolute pleasure of attending Winterval in Waterford which is the biggest Christmas festival in Ireland.
3. Indulge in Comfort Food
Winter is the ideal time to savor Ireland's hearty comfort food. From steaming bowls of stew to freshly baked scones, the country's cuisine is sure to warm you up on a chilly day. Don't miss out on trying traditional Irish dishes such as shepherd's pie or colcannon.
We loved dining on giant bowls of stew at local pubs or ducking into little cafes for scones or soup to escape the rain and wind for a while.
4. Experience Genuine Hospitality
Ireland is famous for its friendly locals and warm hospitality, and this is especially true during the winter months. Whether it's a cozy B&B or a friendly pub, you'll always be greeted with a smile and made to feel right at home. Embrace the Irish way of life and enjoy the warmth of the people around you.
We met the friendliest and most helpful people in Ireland and everyone was eager to sit down for a chat over a pint or offer to help us on our travels. And they seem to be even more welcoming in winter when there are fewer tourists.
5. Explore Dublin
Dublin, the country's vibrant capital, is a must-visit even when the temperatures drop.
Immerse yourself in the warm glow of the holiday season by wandering through charming Christmas markets like the Dun Laoghaire Christmas Market or the Docklands Christmas Market.
Dublin's wintry offerings extend far beyond the festive markets; you can cozy up in authentic Irish pubs, delve into galleries and museums, and explore its rich historical sites.
6. Star Gazing Along the Ring of Kerry
If you crave tranquility over bustling crowds, then Ireland in winter should be on your radar. The South West of Ireland, in particular, transforms into a serene wonderland during this time.
Explore the enchanting Ring of Kerry, a 110-mile route that unveils some of Ireland's most breathtaking natural landscapes, from majestic mountains to serene lakes. Renowned for its starry night skies, this region is a haven for tourists seeking a peaceful escape.
Along the way, you can immerse yourself in history and culture by visiting Ross Castle, exploring the elegant Muckross House, meandering through charming villages, and venturing into the dramatic Gap of Dunloe.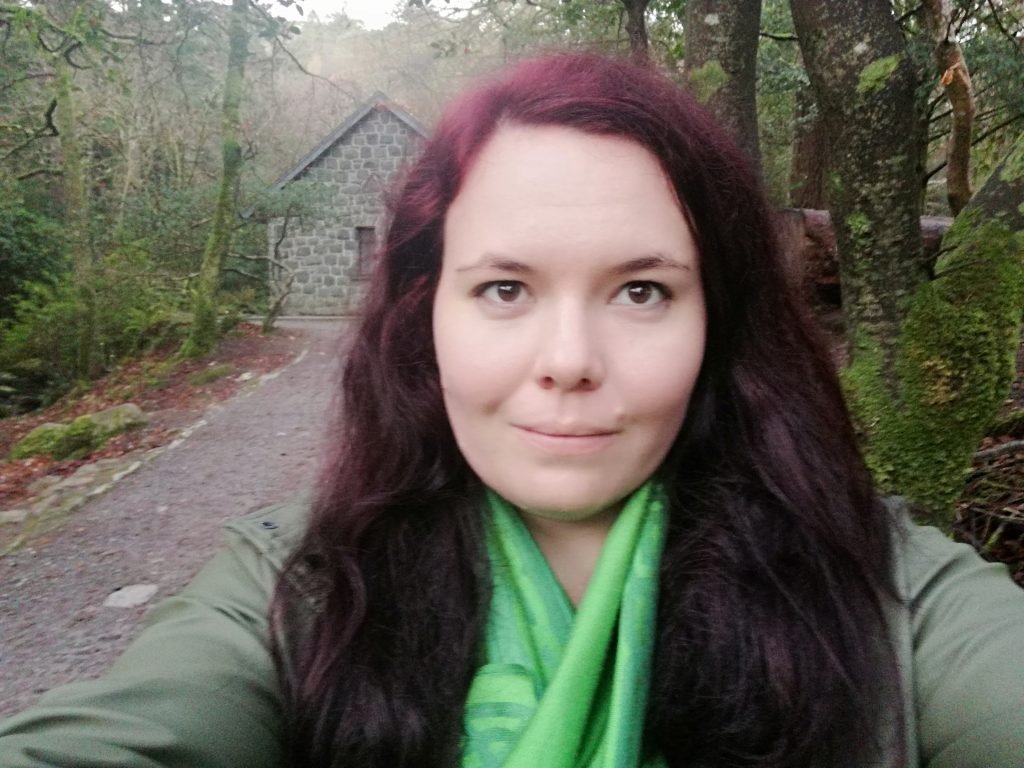 7. Celebrate the Winter Solstice
Immerse yourself in the magic of the winter solstice, a truly unforgettable experience that will leave an indelible mark on your memory. Ireland offers several remarkable locations to witness this celestial event.
In County Armagh, venture to Slieve Gullion for a mesmerizing winter solstice sunset. County Meath beckons you to Newgrange, where a 5,000-year-old light show unfolds before your eyes. Meanwhile, in County Tyrone, Beaghmore awaits, aligning the winter solstice with a breathtaking sunrise.
8. See the Northern Lights
When you think of the Northern Lights, your mind might drift to the far reaches of Greenland or the enchanting landscapes of Scandinavia.
But did you know that the captivating Northern Lights can also grace the skies of Ireland in winter?
Yes, it's true!
Ireland, too, has its own share of this celestial spectacle. Head to the northern coastline of this emerald isle, where the skies are relatively free from light pollution compared to other places. One of the prime spots for witnessing the Aurora Borealis is the mesmerizing Inishowen Peninsula.
While there's no absolute guarantee that this magical phenomenon will make an appearance during your visit, the chance to witness it in Ireland's winter skies is an opportunity truly worth seizing.
Best Places to Stay in Ireland in Winter
When it comes to planning a winter escape, choosing the right accommodation can make all the difference. Luckily, Ireland offers a variety of cozy and charming places to stay during the colder months.
Dublin is a popular destination in Ireland for good reason. Its vibrant city atmosphere is especially enchanting during the holiday season.
If you're looking to escape the hustle and bustle of the city, head to one of Ireland's charming small towns. Killarney, located in County Kerry, is a picturesque town surrounded by stunning natural beauty.
These are our personal favorite hotels in Ireland.
No matter where you decide to stay, make sure to choose accommodations that offer warmth and comfort during the colder months. Cozy up by a fireplace, enjoy a warm cup of tea, and soak in the enchanting winter atmosphere.
Want to stay in a luxurious castle hotel during your trip to Ireland? Discover 7 enchanting luxury castle hotels in Ireland!
Map of Ireland
What to Pack for Winter in Ireland
Planning your winter visit to Ireland?
Packing for the Emerald Isle's winter wonderland requires a balance of warmth and versatility.
Here's a suggested one-week packing list for your Ireland in winter adventure, though it can be adjusted based on your trip's duration and accommodations:
5-7 pairs of underwear
5-7 pairs of socks, including 3 extra-warm tall pairs
1-2 bras
1 sports bra
2-3 pairs of pants
2-3 long sleeve shirts
1-2 cozy sweaters
1 zip-up fleece or a snug hooded sweatshirt
1 trusty winter jacket
1 warm scarf to keep the chill at bay
1 pair of touchscreen-sensitive gloves
1 winter hat for extra warmth
A day backpack for your adventures
A reusable water bottle with a handy filter
A pair of stylish sunglasses or tinted eyeglasses
And, of course, invest in a pair of warm, water-resistant boots – your feet will appreciate it
This packing list ensures you're ready to embrace Ireland's winter beauty while staying comfortable and cozy throughout your journey.
20 Reasons to Travel to Ireland in Winter
Northern Lights: Witness the mesmerizing Northern Lights in certain parts of Ireland, such as the Inishowen Peninsula.
Fewer Crowds: Enjoy popular tourist attractions without the summer crowds, allowing for a more intimate experience.
Lower Accommodation Prices: Winter often brings lower hotel and accommodation rates, making your trip more budget-friendly.
Cozy Pubs: Embrace the warmth of traditional Irish pubs, where you can savor hearty meals and listen to live music.
Festive Atmosphere: Experience the festive ambiance of Irish cities and towns, especially during Christmas and New Year's.
Christmas Markets: Explore charming Christmas markets with unique gifts, decorations, and seasonal treats.
Folklore and Ghost Stories: Delve into Ireland's rich folklore and perhaps hear some chilling ghost stories by the fireside.
Dramatic Landscapes: Winter enhances the drama of Ireland's landscapes, with crashing waves and rugged coastlines.
Warm Irish Hospitality: Discover the warmth and hospitality of the Irish people, who make visitors feel like family.
Historical Sites: Explore historical sites, ancient ruins, and impressive castles without the summer crowds.
Fireside Chats: Engage in fireside chats with locals over a pint of Guinness or a hot whiskey.
Winter Walks: Enjoy crisp winter walks in the serene countryside and along picturesque coastlines.
Traditional Irish Stews: Savor hearty and comforting Irish stews, perfect for warming up on chilly days.
Pub Traditions: Witness traditional Irish music sessions and storytelling in cozy village pubs.
Christmas Lights: Admire the beautiful Christmas light displays adorning cities like Dublin and Belfast.
Hot Whiskey: Sip on hot whiskey, a classic Irish winter drink, at local pubs.
Seasonal Foods: Taste seasonal Irish delicacies, like mince pies and Christmas puddings.
Ice Skating: Enjoy outdoor ice skating rinks that pop up in major cities during the winter.
Festival Season: Attend various winter festivals, from music and arts events to food and drink celebrations.
Mystical Atmosphere: Experience the mystical allure of ancient sites, forests, and moorlands, which are especially enchanting in the winter mist.
Tips for Visiting Ireland in Winter
If the allure of winter in Ireland has captured your imagination, fantastic! Before you embark on your journey, consider these essential tips:
☘️ Pack Wisely: Ireland's winter can be chilly, so ensure you pack warm clothes to stay comfortable during your trip.
☘️ Expect Weather Surprises: Ireland's weather is famously unpredictable. One day may bring sunshine and mild temperatures, while the next could be cold and rainy. Be prepared for varying conditions.
☘️ Warm Essentials: Don't forget to bring along a cozy coat, a snug scarf, and trusty gloves to keep the cold at bay.
☘️ Car Essentials: If you're renting a car, ensure it's equipped with a spare tire and the necessary tools to change it, a flashlight, some sustenance, water, and a warm blanket. Being prepared for unexpected situations, like a flat tire or a breakdown, is essential. You can even stock up on supplies at a local Aldi.
☘️ Cash Convenience: It's advisable to have some cash on hand for meals and small purchases. While Ireland is equipped with ATMs, currency exchange can sometimes be a hassle. Consider obtaining euros either at your local bank before departure or upon arrival at the airport, where rates may be more favorable.
☘️ Footwear Matters: Ensure your boots are, at the very least, water-resistant. Ireland's streets, especially in cities, don't always have optimal drainage, so you might find yourself navigating puddles regularly.
☘️ Dietary Planning: If you have dietary restrictions, plan ahead. Ireland may not be famous for gluten-free soda bread or vegetarian shepherd's pie, so it's wise to research and locate suitable dining options in advance.
By heeding these tips, you'll be well-prepared to savor the wonders of an Irish winter, embracing its unique charm and natural beauty while staying warm and comfortable throughout your adventure.
Ireland in Winter FAQs
What is Ireland like in the winter?
Ireland in winter boasts a unique charm. While temperatures are cooler, the landscapes are still lush and green, offering a serene and peaceful atmosphere. Coastal areas can be quite bracing, making it an ideal season for cozy pub visits and enjoying the warmth of Irish hospitality.
Is it worth going to Ireland in winter?
Absolutely! Visiting Ireland in winter provides a different perspective of the country. You'll encounter fewer crowds, making it an excellent time for intimate explorations, cozy fireside chats, and the chance to witness the stunning Northern Lights in certain regions.
How many hours of daylight does Ireland get in winter?
During winter, Ireland experiences shorter daylight hours, with approximately 7 to 8 hours of daylight in December. However, this creates an enchanting ambiance, especially during the festive season.
What's the best time of year to visit Ireland?
The best time to visit Ireland largely depends on your preferences. If you enjoy milder weather and longer daylight hours, late spring and summer are ideal. However, if you prefer fewer tourists and a more intimate experience, winter can be a magical time to explore the country.
Does Ireland have a winter?
Yes, Ireland experiences a winter season, typically from December to February. While it may not be as severe as winters in some other countries, it brings cooler temperatures and a unique atmosphere to the island.
Is Ireland cold in winter?
Ireland experiences cool and crisp temperatures in winter, with average highs ranging from 7 to 10°C (45 to 50°F). It's not extremely cold but provides a refreshing break from the summer heat.
Is Ireland green in winter?
Yes, Ireland maintains its iconic green landscapes throughout the year. The winter rains keep the countryside lush and vibrant, ensuring that Ireland remains the "Emerald Isle."
Is Ireland nice in winter?
Ireland in winter offers a unique and charming experience. While it may not be warm like the summer, the country exudes warmth through its cozy pubs, welcoming locals, and enchanting landscapes.
Is Ireland fun in the winter?
Yes, Ireland can be incredibly fun in winter! You can enjoy traditional Irish music sessions in pubs, explore historic sites without the crowds, and even witness the Northern Lights in some regions.
Does it snow in Ireland in winter?
Snowfall in Ireland is relatively rare, especially in the milder coastal regions. However, parts of the country, particularly in the inland and northern areas, can experience occasional snowfall during the winter months.
Is Christmas a good time to visit Ireland?
Christmas is a fantastic time to visit Ireland. The country comes alive with festive decorations, markets, and a warm holiday spirit. It's an excellent opportunity to experience Irish Christmas traditions and celebrations.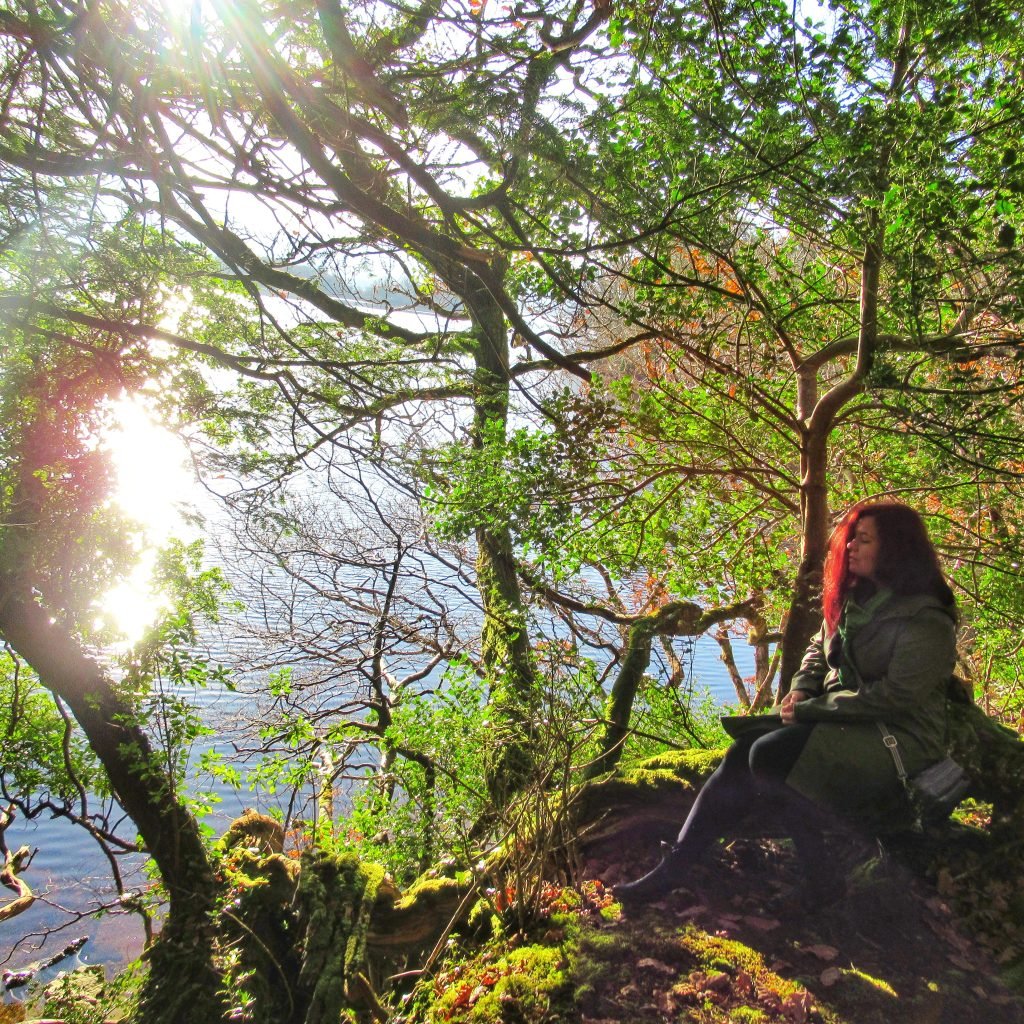 Visit Ireland in Winter
We hope you are feeling inspired to experience the magic of Ireland in winter. The country boasts a unique beauty during this season, with cozy towns, stunning landscapes, and unforgettable experiences awaiting visitors.
If you're wondering when the best time to visit Ireland is, we recommend considering winter for a truly enchanting experience. Despite the colder temperatures, the warmth of the locals and the cozy experiences make it all worth it.
So what are you waiting for?
Pack your warmest clothes and get ready to discover the magic of Ireland in winter.
Ireland Travel Planning Guide

Do I need travel insurance for Ireland?
YES — With basic coverage averaging just $5-10 USD per day, enjoy peace of mind with a plan from SafetyWing, one of the biggest names in travel insurance.

Is it safe to rent a car in Ireland?
Yes — Renting a car in Ireland is one of the best ways to explore the Emerald Isle and the safest way to get around! I always rent with Discover Cars, which checks both international companies and local Irish companies, so you get the best rates.

Will my phone work in Ireland?
Maybe — It depends on your company, so check with your provider. If you don't have free Irish service, buy an Airalo eSim for local coverage.

What's the best way to book my Ireland accommodations?
For Ireland hotels, Booking.com is usually the best site but you can also check TripAdvisor for a larger variety of local options. If you're considering an Ireland Airbnb, don't forget to check VRBO, which is often cheaper than Airbnb.

What's the best site to buy Ireland flights?
For finding cheap Ireland flights, I recommend using the WayAway App to search and find the best deals – plus you'll get cashback on your purchases! (Read more)