8 Top Eco Resorts Around the World (2024)
Last Updated on: 9th September 2023, 02:09 pm
Are you looking for the best eco resorts around the world? As travelers, we are becoming much more conscious of the need to travel sustainably.
Eco resorts are usually my top choice.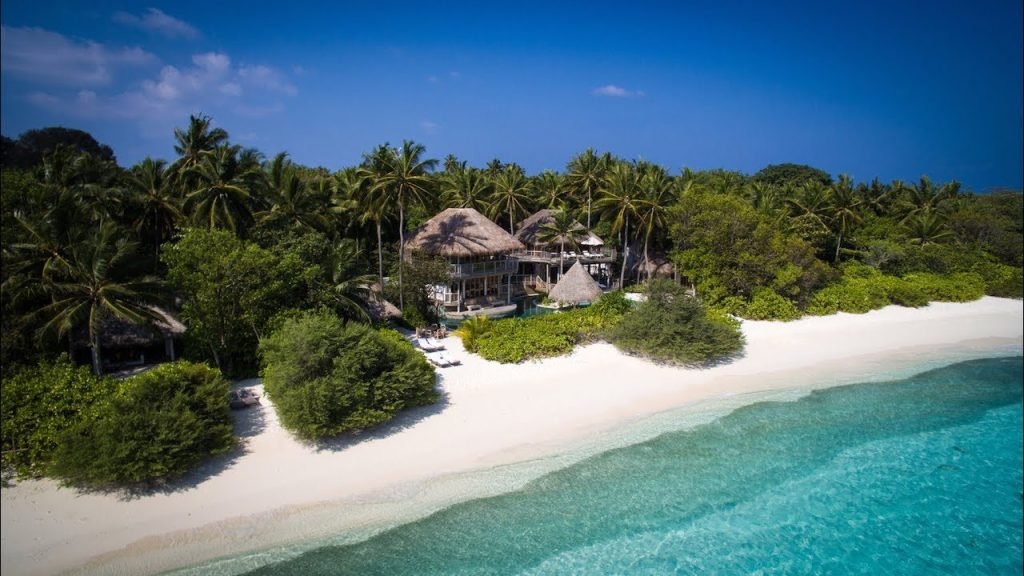 Best Eco Resort in the World
Don't have time to read the whole article? The hands-down best choice is the one-of-a-kind
So, what exactly is an eco lodge or eco resort?
Well, many of these properties are built in a way that minimizes the effect it has on the natural environment and allows for a harmonious relationship between staff, guests, and the local wildlife.
Additionally, you don't have to compromise on luxury in favor of sustainability. There are numerous sustainable hotels, lodges and eco resorts around the world that offer a positive luxury experience.
Whether you're looking for an eco-friendly luxury resort or a more rustic getaway, there are plenty of great options.
Disclaimer: This post may contain affiliate links. If you make a purchase from one of them I will receive a small commission at no extra cost to you, which allows me to keep this blog up and running!
Table of Contents
Where Luxury Meets Eco-Friendly
Luxury and sustainability don't always have to be mutually exclusive.
These 12 luxury eco-resorts offer a sustainable getaway from the ordinary. They have all sorts of amenities to keep you feeling pampered, including spas and restaurants while still being eco-friendly! Plus they're located in some stunning locations across Europe, Asia, Africa, and South America.
What better way is there to enjoy a relaxing holiday than while surrounded by nature?
Costa Rica's Lapa Rios Ecolodge
What if you could have a resort that not only protects the environment but also helped it thrive?
That is what Lapa Rios Ecolodge has been designed for.
The eco resort offers stunning views of Costa Rica's ocean and lush rainforests from its elevation in between two trees – which are all that stands between them and complete isolationist bliss! Your stay here will leave both visitors feeling refreshed after their adventures exploring this incredible place full of beauty just as many joyous surprises waiting around every corner.
The architects behind Lapa Rios took great care to ensure minimal impact on the surrounding wildlife through the use of local, sustainable materials like thatch roofs and bamboo walls.
The property sits on 1,000 acres of primary rainforest, which means you can find an extraordinary wealth of plant and animal species right outside your doorstep. The staff will be more than happy to help you spot a scarlet macaw or capuchin monkey during your stay!
Soneva Fushi, Maldives
Soneva Fushi Resort is a luxurious getaway that is located on a private island in the Maldives. This one-of-a-kind resort features creativity and sustainability in every aspect of its design, as well as a commitment to protecting marine life.
You will find the accommodations to be top-notch, with staff that is warm and welcoming. The experience at Soneva Fushi is truly unique, making it a perfect choice for anyone looking for an amazing vacation with eco-friendly features.
There are a variety of activities to enjoy while staying at Soneva Fushi, including snorkeling, diving, fishing, and windsurfing. The resort also has its own observatory, where guests can stargaze in the clear night sky. For those looking to relax, there are plenty of options as well – like taking a dip in the pool or reading a book in the shade.
One of the most impressive aspects of this resort is its dedication to being environmentally friendly; from using solar energy to power the island's facilities to composting all organic waste, Soneva Fushi takes great care in preserving our planet.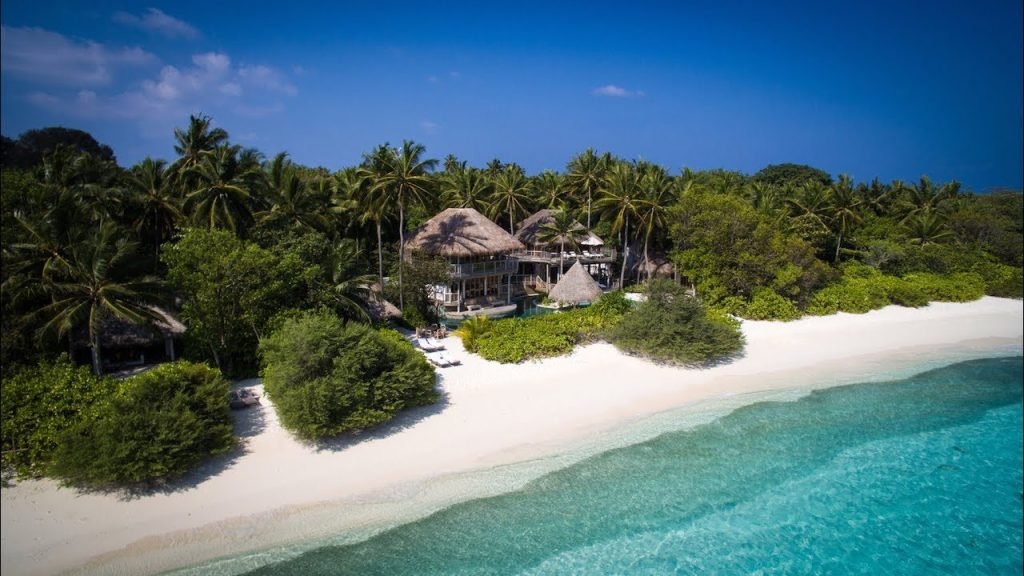 Four Seasons Tented Camp Golden Triangle, Thailand
Four Seasons Tented Camp, located in the jungle of Northern Thailand is a luxurious tented camp that features solar power and other environmentally-friendly amenities. The Four Season's sustainable building materials help promote conservation efforts with local communities while also creating an environment for cultural exchange.
The unique combination of luxury and sustainability at the Four Seasons Tented Camp makes it a perfect place to learn more about elephant conservation while enjoying your vacation. The Four Seasons Tented Camp is dedicated to creating a sustainable future for elephants. The camp offers a variety of elephant-focused activities, including an elephant research and rescue center, an elephant hospital, and an elephant orphanage.
The camp also offers educational programs about elephant conservation for both children and adults. In addition to its dedication to elephants, the Four Seasons Tented Camp is also committed to sustainable tourism practices.
The Brando, French Polynesia
The Brando, a luxurious resort located on the private island of Tetiaroa is committed to sustainability.
The property features solar power and recycled materials which are used for construction as well in an effort towards protecting surrounding marine life. This includes coral reefs off their coastlines where guests can go snorkeling or diving.
The Brando has a total of 35 villas. Each one is uniquely designed and decorated, providing guests with their own personal paradise. The resort also boasts two restaurants, a bar, a library, a swimming pool, and a spa.
The Brando is committed to sustainable living and protecting the environment. The Brando also takes care of the marine life surrounding the island. Guests can go snorkeling or diving to see the coral reefs, or they can take a boat tour to see the whales and dolphins.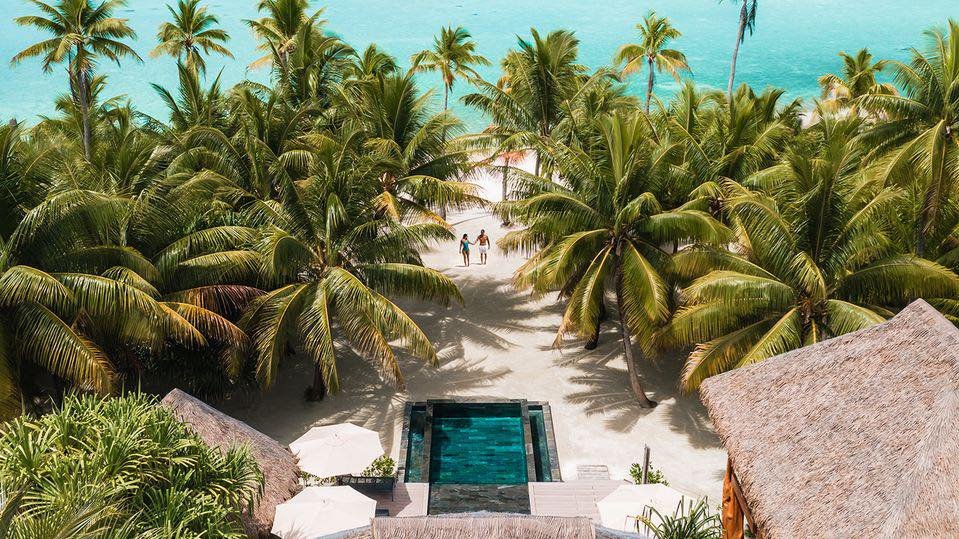 Mashpi Lodge, Ecuador
Mashpi Lodge is one of the most luxurious eco resorts that was designed with sustainability in mind.
Not only does it use solar power and recycled building materials, but it also has a rainwater harvesting system. Additionally, they ensure the safety of guests by providing them access to guided hikes through protected areas where they can see local wildlife up close!
Mashpi Lodge is the perfect place to stay for anyone looking for an eco-friendly and sustainable vacation option that doesn't sacrifice luxury or safety. With its solar power, recycled materials, rainwater harvesting systems, and access to guided hikes through protected areas, Mashpi Lodge has everything you need for an unforgettable experience.
So book your stay today and start planning your dream eco-vacation!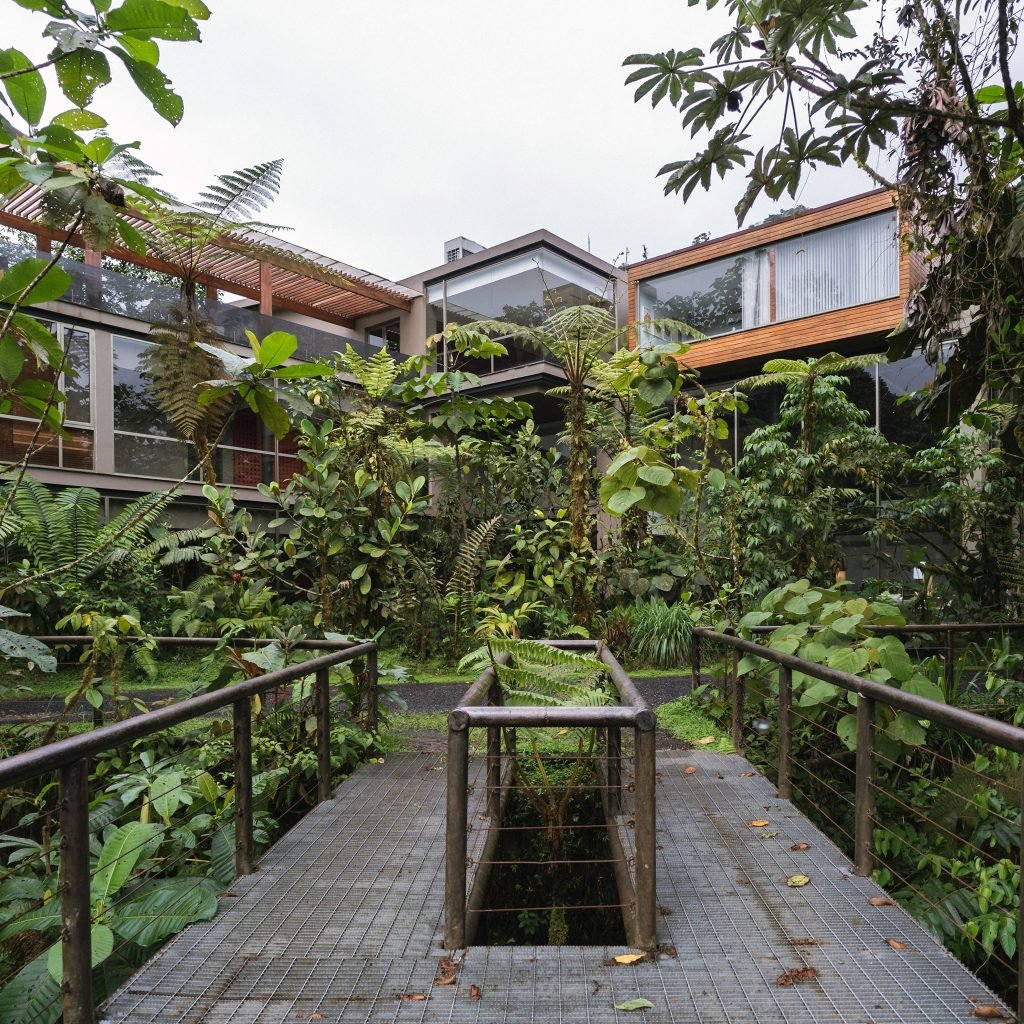 Mahali Mzuri, Kenya
Mahali Mzuri offers guests an unforgettable experience in the Maasai Mara National Reserve. The camp was built with sustainable materials and features solar power as well as a rainwater harvesting system. Therefore, it serves its creators' vision of having a zero-waste operation that also protects the local wildlife.
The camp's thirteen luxury tents each have an en-suite bathroom and are all decorated with African artwork. The tents offer guests stunning views of the reserve, and the main lodge tent has a bar, restaurant, and lounge area where guests can relax after a day of safari activities.
The resort also provides opportunities for those looking forward to seeing wild animals up close such is offered when you go out on foot safaris during your stay here! The guides will ensure your safety while you explore and take photographs of the animals in their natural habitat.
If you are seeking an adventure and wildlife experience, look no further than Mahali Mzuri!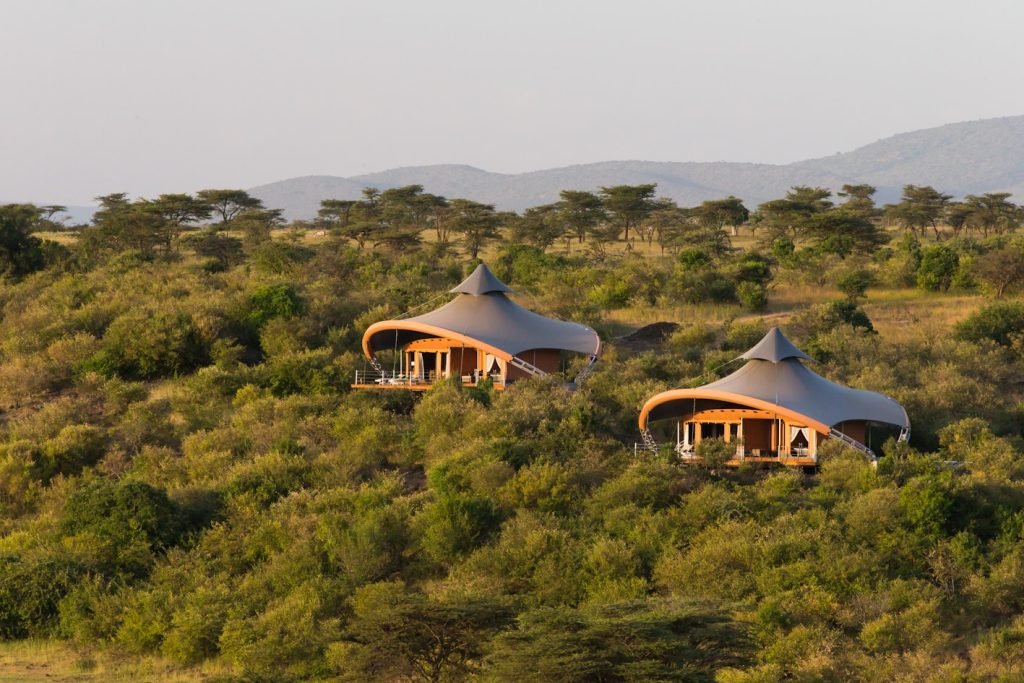 Svart, Norway
Explore the pristine beauty of Norway's Arctic regions at this luxurious eco resort, where nature lovers can go on hikes through snow-covered forests or explore polar bears' habitats.
Svart is the world's first energy-positive off-grid destination that aims to inspire discerning travelers to care for the protection of nature, and preservation. Svart is the perfect place to disconnect from the hustle and bustle of city life and reconnect with nature.
Nature lovers will love hiking through the snow-covered forests or exploring the polar bear habitats. And when you're ready to relax, there are plenty of cozy places to curl up with a good book or take in stunning views.
Whether you're looking for an adventure or a place to unwind, Svart is the perfect destination.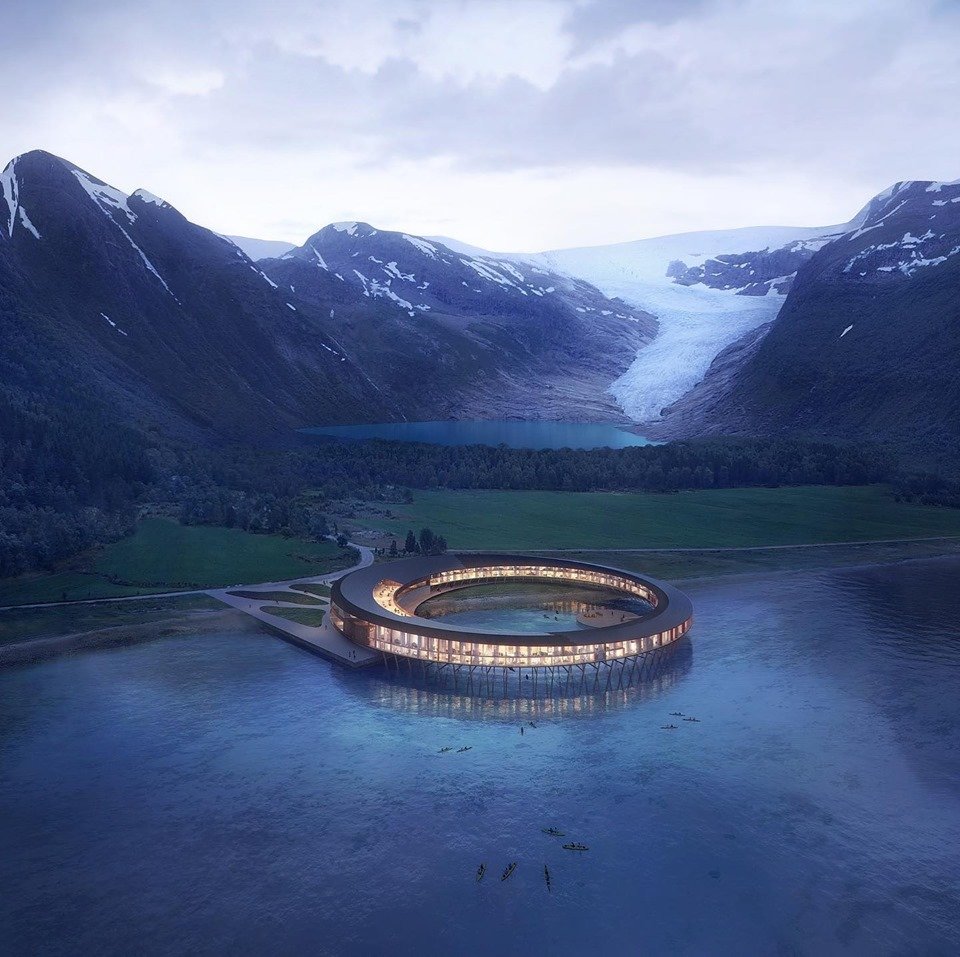 Tswalu Kalahari, South Africa
Tswalu Kalahari is a luxury game reserve located in the heart of South Africa's Kalahari Desert.
Designers took into consideration sustainability when building this unique, solar-powered destination with recycled materials and rainwater harvesting systems.
You'll have plenty of opportunities to see local wildlife on your drives or walks while enjoying views like none other–the panoramic scenery will take your breath away every time anew. Tswala means " 340″ in the Tswana language and refers to the number of game species that can be found on the reserve.
The luxury accommodation at Tswalu includes The Motse, a freestanding lodge with 12 suites, and Kalahari House, a beautiful villa that can accommodate up to 18 people. There is also a variety of activities available to guests, such as game drives, horseback riding, and walking safaris.
If you're looking for an amazing, sustainable, and luxurious experience in South Africa, look no further than Tswalu Kalahari!
FAQs about Eco Resorts
What is an eco resort?
An eco resort is a luxury resort that has been designed with sustainability in mind. Eco resorts typically feature solar power, recycled materials, and a rainwater harvesting system. Many eco resorts are also committed to protecting the surrounding environment and offer guests the opportunity to go on excursions to see the local wildlife.
What are some of the best eco resorts in the world?
Some of the best eco resorts in the world include The Brando in Tahiti, Mashpi Lodge in Ecuador, Mahali Mzuri in Kenya, Svart in Norway, and Tswalu Kalahari in South Africa.
What are some of the activities that guests can do at eco resorts?
Many eco resorts offer guests the opportunity to go on excursions to see the local wildlife. Activities that guests can do at eco resorts include snorkeling, diving, hiking, bird watching, game drives, and walking safaris.
Stay at a Luxury Eco-Resort in 2023
These are just a few of the many luxury eco resorts that are available around the world. So whether you're looking for a relaxing beach vacation or an adventurous safari, you can find a sustainable option to suit your needs.
Which eco-resort do you want to visit?