Obidos Portugal: Guide to Visiting the Medieval Village in 2024 (With a Map)
Last Updated on: 9th September 2023, 01:39 pm
The medieval walled city of Obidos Portugal is a magical place that instantly transports you into the past…
If you've ever wondered if Obidos Portugal is worth visiting, the answer is YES!
It was just one of those places that took me by surprise. Even though I had done research before visiting and knew what to expect, nothing could prepare you for the special feel of this charming little village in Portugal.
Don't have time to go through the entire post?
Here are my top picks on where to stay, where to eat, and what to do when visiting Obidos Portugal:

Where to stay: The Literary Man Obidos
Where to eat: Maria Batata
What to do: Explore the village on a private tour
The entire village is located on a hilltop and still has the original medieval wall surrounding the town and the Obidos Castle. It is also a UNESCO World Heritage Site and a UNESCO Creative City of Literature. This makes it the ideal destination for history lovers as well as literature lovers (I am both – so really fell in love with this place).
Located in central Portugal, this gem is only about an hour away from Lisbon. This makes it a popular day-trip destination for travelers staying in Lisbon. As a result, the village can be extremely busy during the day when the tour buses arrive.
My advice is to spend a few nights in the village to see it without all the tourists.
Use this guide to immerse yourself in this special medieval village.
Key Takeaways:
Obidos Portugal is a charming and picturesque town located about 80 kilometers north of Lisbon in Central Portugal.
It is easily accessible as a day trip from Lisbon or as a stop on a larger tour of the region.
The town is known for its cobblestone streets, medieval architecture, and rich history.
Obidos Portugal offers plenty of attractions and activities to keep visitors entertained.
Disclaimer: This post may contain affiliate links. If you make a purchase from one of them I will receive a small commission at no extra cost to you, which allows me to keep this blog up and running!
Reasons to Visit Obidos Portugal
Here are some irresistible motives to include Obidos Portugal in your travel plans:
Fit for Royalty: Obidos has royal roots dating back to the 13th century when King Dinis gifted this town to his wife, Queen Isabel de Aragon Isabel. This tradition continued for centuries, making Obidos a town fit for a queen.
A Medieval Gem: Obidos stands as one of Europe's most immaculately preserved medieval towns, akin to an open-air museum where history comes to life.
Compact and Captivating: Despite its size, Obidos boasts an abundance of attractions and unique experiences packed within its narrow streets and ancient walls.
Instagram-Worthy: Prepare your camera for some of Portugal's most Instagram-worthy streets, adorned with picturesque facades and charming details.
Churches and Curiosities: Obidos is home to a variety of distinctive churches and intriguing shops, each with its own story to tell.
Coastal Exploration: Positioned conveniently near the Atlantic Ocean, Obidos serves as the ideal base for exploring other delightful Portuguese coastal towns. Extend your stay and discover the coastal wonders nearby.
Local Encounters: Beyond a brief visit, spending more time in Obidos allows you to engage with the welcoming locals and uncover the traditional essence of Portugal.
Obidos Portugal is more than a mere stopover; it's a destination brimming with history, culture, and charm.
So, don't rush through – stay awhile and savor the magic of this medieval gem.
How to Visit Obidos
Getting to Obidos from Lisbon is a breeze, thanks to its proximity.
To make the most of your journey, we suggest renting a car or catching a convenient bus ride. However, we advise against taking the train, as it tends to be a longer and less user-friendly option.
By car, the scenic drive from Lisbon to Obidos via the A8/A1 highway takes just a little over an hour, allowing you to enjoy the freedom of the road.
Alternatively, opt for the express bus departing from Lisbon's Campo Grande terminal. This efficient mode of transportation is provided by Rodoviária do Oeste (Verde Line) and offers a comfortable one-hour ride to Obidos.
For the latest departure schedules, be sure to check out Verde Line's website.
Where to Park in Obidos
Parking in Óbidos Portugal can be relatively easy (but only if you know where to go- which we didn't at first).
Here are some options for parking in Óbidos:
Praça de Santa Maria: This is the main square in Óbidos, and you'll find parking available nearby. Keep in mind that this area can get crowded during peak tourist times.
Praça de Dom Pedro: Another central square with parking options. It's a convenient choice if you plan to explore the town center.
Free Parking Areas: There are free parking areas available just outside the town walls. Look for designated parking lots or areas with white markings. From there, you can walk into the town center. We recommend the large open parking area just beyond the Obidos Aqueduct.
Tourist Information Center: You can also park near the Tourist Information Center, which is close to the entrance of Óbidos. From there, you can pick up a map and explore the town.
Park and Ride: During peak tourist seasons, there may be a park-and-ride service available. This allows you to park your car in a designated area and then take a shuttle or walk into the town center.
Remember to check for any parking fees or time restrictions, especially if you're parking in designated parking areas. Additionally, arriving early in the day can help you secure a parking spot more easily, as Óbidos tends to get busier as the day goes on.
When to Visit Obidos
When it comes to visiting Obidos Portugal, the good news is that there's no unfavorable season, particularly if you plan to stay overnight.
However, during the summer months, typically between 10 a.m. and the afternoon, this charming town can become bustling with day-trippers from Lisbon.
This is one of the key reasons why we strongly recommend considering an overnight stay in Obidos instead of just a day trip. In the spring and fall, you'll be greeted by pleasant temperatures, and you'll find fewer tourists meandering through the narrow streets of this picturesque town.
Things To Do in Obidos
There is no shortage of interesting and fun things to do in Obidos Portugal:
Exploring Obidos Castle and Walls
One of the main highlights of Obidos Portugal is the Obidos Castle.
This stunning medieval castle, originally built as a military fortress by the Moors, is now a popular tourist attraction. While you can't currently go inside the castle for a tour, you can admire its majestic exterior. However, if you want to experience the castle from the inside, you have the option to book a night at the Pousada Castelo de Óbidos, a luxury hotel located within the castle walls.
Walk Along the Castle Wall
Another must-do activity in Óbidos Portugal is walking the castle walls. The castle walls completely encircle the town, and you can stroll along them for a unique perspective of Óbidos Portugal and its surroundings. It's important to note that the castle walls do not have any protective barriers, so caution is advised. The views from the walls are breathtaking and offer a glimpse into the town's medieval past.
The wall is still well-maintained and intact which allows visitors to view the picturesque village from above. Look out for the stairs that lead up to the wall from the village streets (there are a few places to ascend). It is quite high up so not recommended for children, but great for people looking to conquer a fear of heights (like me)!
The gorgeous views and unique experience make it an unforgettable activity.
The castle and walls showcase medieval architecture and offer an immersive experience of Obidos' rich history. For those interested in a guided tour, there are options available that offer insight into the castle's architecture as well as the history and culture of the town.
Spend a Night in a Castle
Another fun thing to do in Obidos Portugal is to spend a night in a castle.
Obidos Castle is definitely worth visiting while exploring the village.
Unfortunately, visitors can't enter the well-maintained castle as it is now in use as a luxury hotel called the Pousada Castelo Obidos. Only hotel guests have access to the castle, but it is still impressive to view from the outside.
The Pousada Castelo de Óbidos offers a luxurious and unique stay within the castle walls. With its modern amenities and historical charm, it's the perfect place to relax and soak in the town's atmosphere.
Make your way along the castle wall and descend where it ends, right by the castle.
Discovering Historical Sites in Obidos
Obidos Portugal is full of historical sites that you can discover:
Igreja de Santa Maria
While exploring Obidos Portugal, be sure to visit the Igreja de Santa Maria, a beautiful church located in the town's central square. This church dates back to the 16th century and is known for its historical significance. It was the site of the wedding between King D. Afonso V of Portugal and his cousin.
The church has been renovated over the years and features stunning architectural details.
Porta da Vila
Porta da Vila is another iconic site in Obidos Portugal that should not be missed. This main gate to the town is adorned with beautiful painted tiles and is a national monument. The gate, believed to have been built around 1376, is a testament to Obidos' history and charm.
Obidos Aqueduct
The Obidos Aqueduct is another interesting feature to explore while in Obidos Portugal. Built in the 16th century, this aqueduct provided water to the people of Obidos. It is still in great shape and can even be seen from the castle walls.
The aqueduct is located just outside the town and is a popular spot for tourists.
Explore the Medieval Village
Obidos Portugal is such a cute place and just such fun to explore. You find something new to admire around every corner.
It is also so small that it is easy to explore the entire village within a day. As a result, you can truly get to know the place and the surrounding area.
Try Ginjinha
No visit to Obidos Portugal would be complete without tasting Ginjinha, a famous drink in the region. Ginjinha is a sour cherry liqueur that is typically served in chocolate cups.
It is believed to have originated from Obidos and is best enjoyed in this charming town. You can find Ginjinha being sold in various places throughout Obidos, and a shot or a chocolate cup usually costs around 1 Euro.
Shop on Rua Direita
Another interesting street to explore is Rua Direita (the main street). This charming street is lined with shops selling local products such as handicrafts, cherry liquor, and ceramics. It is a great place to stroll, soak up the atmosphere, and pick up some souvenirs.
If you're interested in shopping for souvenirs, Obidos is a great place to do it. The town has a wide variety of shops that offer unique and locally made products. From linens and ceramics to cork products and the famous Portugal Rooster (Galo de Barcelos), you'll find plenty of options to choose from.
If you are a book lover you will want to search for the numerous bookstores that make up this village such as the one found in a church.
Visit Santuário do Senhor Jesus da Pedra
For those looking to venture outside the town center, a visit to the Santuário do Senhor Jesus da Pedra is highly recommended. This baroque-style sanctuary is located just outside the castle walls and offers a serene escape from the hustle and bustle of Obidos Portugal. The sanctuary is still used for religious purposes and is an architectural marvel.
Have a Meal in Praça De Santa Maria
Don't miss the opportunity to relax in Praça De Santa Maria, a lovely square surrounded by restaurants and souvenir shops. This square, commissioned by Queen Catarina of Austria, is one of the best places to visit in Obidos. You can also explore the various attractions in the square, such as the Saint Mary's Church, the town's fountain, Aboins Manor House, and the former Town Hall, which is now a museum.
Capela De São Martinho
Capela De São Martinho is also worth a visit for those interested in history. This chapel is Obidos' only surviving completely medieval building. Inside, you'll find interesting sculptures and artifacts that showcase the town's past.
Obidos at Night
We found Obidos Portugal to be truly magical at night after the day-trip tourists had left.
The energy of the village when the sun started to set was so peaceful and we spent quite some time wandering around at dusk. Find the doorways that take you beyond the wall to find some gorgeous lookout points.
You can get a true sense of the history of the village when you walk around at night and we were so glad we had opted to spend two nights here.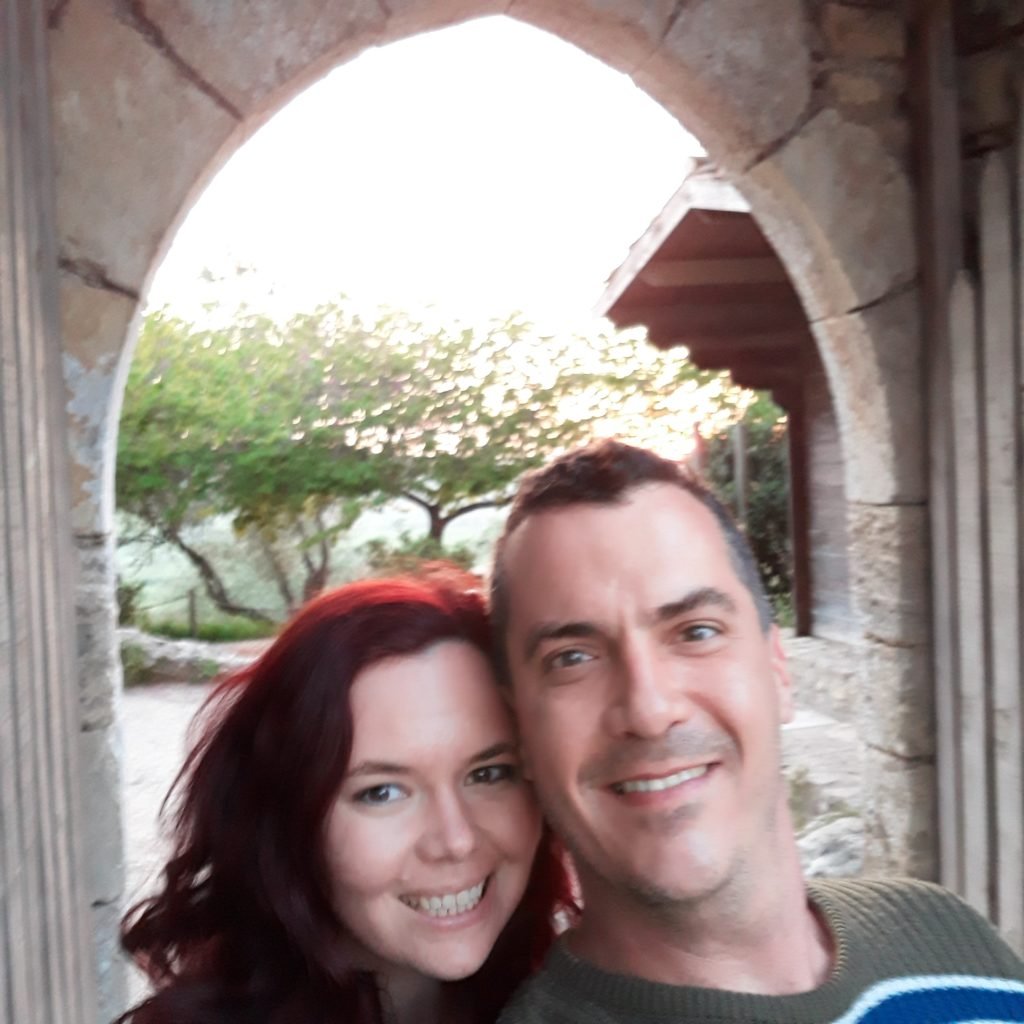 The Charm and Beauty of Obidos Portugal
In addition to these highlights, Obidos offers plenty of other activities and sights to explore. The town has a unique history and culture that is reflected in its charming streets and quaint buildings.
Obidos Portugal is a town that values its history and culture, and this is evident in the way the town is preserved. Everywhere you look, you'll find picturesque views and buildings that are steeped in history.
However, Obidos is not just a town that is stuck in the past. It is a lively and vibrant place that is full of energy and excitement.
Overall, Obidos is a destination that is well worth visiting. Its unique charm and beauty make it a must-see destination for anyone who loves history, culture, and authenticity. Whether you're interested in exploring the town's rich history or simply want to soak in the atmosphere, Obidos has something to offer everyone.
Obidos Festivals
The people of Obidos Portugal certainly know how to throw a celebration, and the town hosts a variety of festivals and fairs throughout the year, each offering a unique experience.
Here are some of the most prominent ones you won't want to miss:
Mercado Medieval (Óbidos Medieval Fair): This renowned festival transforms Obidos into a medieval wonderland, typically spanning several consecutive weekends in July. During this time, a visit to Obidos feels like a journey back to the Middle Ages. The town's streets and its inhabitants are adorned in medieval attire, with some individuals even donning knight's armor. You'll find cobblestone streets lined with stalls, heaps of straw, captivating theater and musical performances, and food vendors offering medieval-inspired cuisine. To enter the event and the town, you'll need to purchase a ticket.
Obidos Chocolate Festival: Taking place each spring, usually in April or May, the Festival do Chocolate Obidos lure chocolate enthusiasts from all corners of the globe. During this festival, Obidos becomes a chocolate paradise where visitors can savor chocolates from various countries, engage in chocolate-themed activities, witness cooking demonstrations by skilled chefs, and partake in numerous chocolate-related workshops and contests.
FOLIO – International Literary Festival Of Óbidos: Since its inception in 2015, this literary festival has been gaining popularity, particularly after UNESCO recognized Obidos as a Creative City of Literature. The event brings together writers, artists, musicians, and book enthusiasts for a series of lively discussions, artistic showcases, and literary activities. It's a must-visit for anyone with a passion for literature and the arts.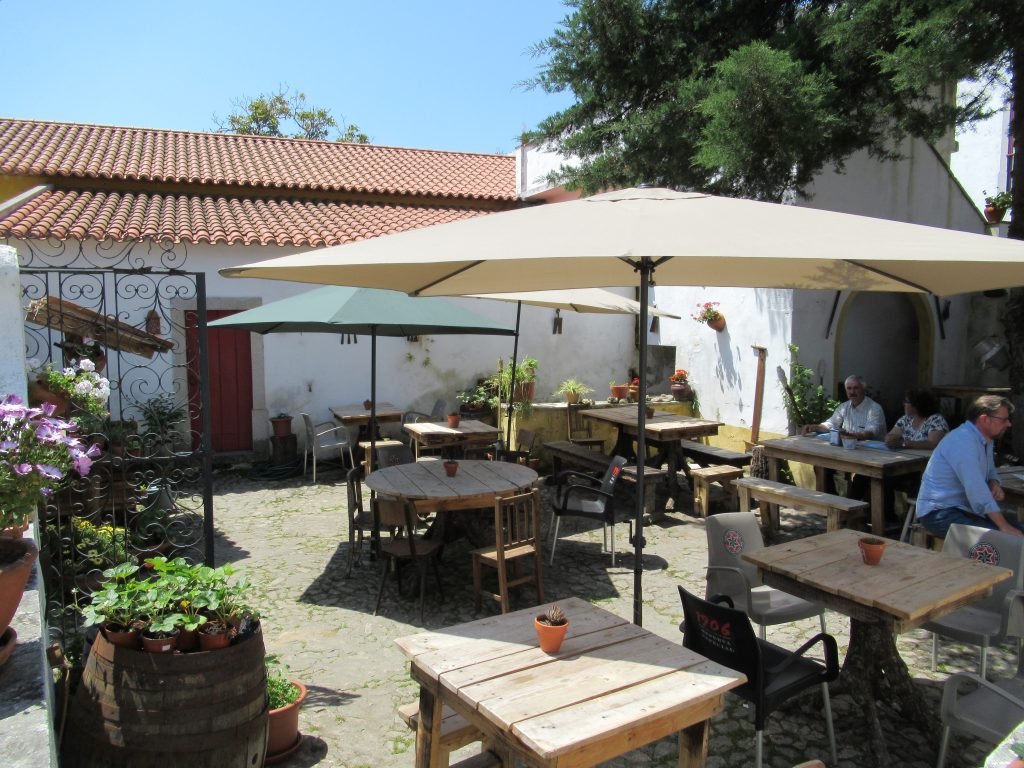 Where to Stay in Obidos
We were lucky enough to stay in one of the best hotels in the village, The Literary Man Obidos Hotel.
The Literary Man Obidos Hotel is located just outside of the village wall which makes it convenient for exploring after dark. A stay in this unique hotel is perfect for bibliophiles, as within the walls is an astounding collection of 65000 books. Guests can read the books in their rooms or other common areas throughout the hotel and have the option to buy these books.
The 19th-century building was originally a convent and has such an interesting layout. Although its historical significance has been maintained, the rooms have all the modern facilities expected of four-star hotels.
We spent two nights at this superb hotel and loved the experience. I was in heaven surrounded by so many books during our time here!
Where to Eat in Obidos
Although there are a number of exciting places to dine within the village itself, be open to trying restaurants in the surrounding area.
We had the absolute pleasure of dining at Maria Batata, which is the on-site restaurant at the eco-hotel Rio do Prado.
Rio do Prado is a superb sustainable hotel located in the farmlands nearby. The stunning property has a focus on maintaining nature and much of the food consists of ingredients that come from their own gardens or the farms nearby.
We were treated to a five-course dinner full of amazing dishes. The meal included dishes such as deep-fried eel and pork cheek (both surprisingly delicious) combined with complimenting vegetables.
We most enjoyed our team of hosts who seemed to revel in sharing these dishes and information about their establishment with us. I highly recommend that you dine at Maria Batata!
Obidos Portugal Map
Obidos Portugal FAQs
How do I get to Obidos?
The easiest way is by car or bus from Lisbon. By car, take the A8 highway from Lisbon, which takes about 45 minutes. By bus, take the Expresso bus from Lisbon, which takes about an hour and a half.
What are the top things to see in Obidos?
Some of the top things to see include the medieval castle, the Church of Santa Maria, the Porta da Vila gateway, and the town's narrow streets and charming architecture. You can also explore the town's shops and cafes, walk along the town's walls, and visit the lagoon.
When is the best time to visit?
The best time to visit is in the spring or fall when the weather is mild and there are fewer crowds. The summer months can be very hot and crowded, while the winter months can be chilly and rainy.
Is Obidos worth visiting?
Yes, Obidos is worth visiting. It offers a unique and authentic Portuguese experience with its charming streets, medieval architecture, and rich history.
How much time do I need to spend in Obidos?
You can explore the main attractions of Obidos in a day, but if you want to fully immerse yourself in the town's charm and beauty, it's recommended to spend at least one night.
What is special about Óbidos Portugal?
Óbidos, Portugal, is a town steeped in history and charm. What makes it special is its incredibly well-preserved medieval architecture and character. You can wander through cobblestone streets, admire historic buildings adorned with vibrant flowers, and feel like you've stepped back in time. Additionally, Óbidos hosts various festivals throughout the year, including the famous Medieval Fair and the Chocolate Festival, which add a unique and lively atmosphere to this enchanting town.
Is Óbidos a day trip from Lisbon?
Yes, Óbidos is a popular day trip destination from Lisbon. It's conveniently located at a relatively short distance from the Portuguese capital, making it easily accessible. Visitors can take a bus or drive from Lisbon to Óbidos, explore the town's medieval charm, and return to Lisbon in a single day. However, many travelers recommend spending at least one night in Óbidos to fully immerse themselves in its unique atmosphere.
How far is Óbidos from the beach?
Óbidos is not directly on the coast but is relatively close to several beautiful beaches along the Silver Coast of Portugal. The nearest beach to Óbidos is Praia d'El Rey Beach, which is approximately a 20-minute drive away. Other picturesque beaches, such as Baleal and Peniche, are also within easy reach, offering stunning seaside experiences for those visiting Óbidos.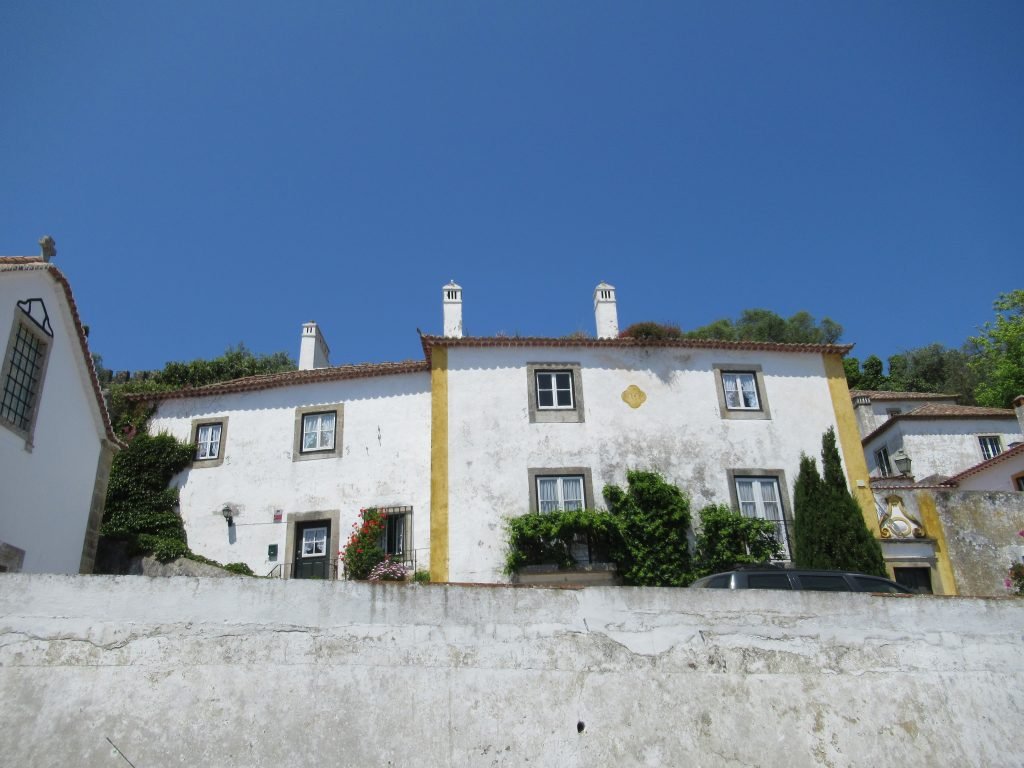 Ready to Visit Obidos?
Overall, Obidos is a treasure trove of history, culture, and charm. With its cobblestone streets, medieval architecture, and rich history, Obidos offers visitors a unique and authentic Portuguese experience that is worth exploring.
We would like to thank The Literary Man Obidos Hotel for hosting our stay & Maria Batata at Rio do Prado for hosting us for dinner! As always all opinions are my own.
PIN IT FOR LATER