Your Guide to the Best Wellness Tourism Destinations to Visit in 2024
Last Updated on: 9th September 2023, 01:48 pm
Are you looking to revitalize your mind, body, and spirit?
Wellness tourism is the perfect way to achieve your goals. Whether you prefer outdoor activities, spa treatments, yoga, or holistic healing, there's a wellness destination for you.
This article will showcase the top wellness tourism destinations to visit in 2023. From luxury resorts to alternative medicine practices, we've got you covered.
Read on to discover your next wellness retreat.
Key Takeaways:
Wellness tourism destinations offer various activities and programs to promote relaxation and well-being.
Outdoor activities, spa treatments, yoga, and holistic healing are just some of the options available.
From luxury resorts to alternative medicine practices, there's a wellness destination to suit everyone's preferences.
Disclaimer: This post may contain affiliate links. If you make a purchase from one of them I will receive a small commission at no extra cost to you, which allows me to keep this blog up and running!
What are Wellness Tourism Destinations?
Wellness tourism destinations are places that offer experiences and activities focused on promoting physical, mental, and emotional well-being, providing travelers with opportunities to rejuvenate and improve their overall health.
Wellness Tourism Destinations
Embrace the Power of Wellness Retreats
The best wellness tourism destinations I've ever visited offer plenty of wellness retreats.
If you're looking to rejuvenate your mind, body, and soul, wellness retreats are the perfect getaway for you. They offer a wide variety of programs that cater to your specific needs and goals, from fitness and weight loss to stress reduction and spiritual development.
Wellness retreats allow you to disconnect from your daily routine and immerse yourself in activities that promote holistic well-being. You'll have the opportunity to learn from experts in health and wellness, as well as bond with like-minded individuals who are on a similar journey.
Types of Wellness Programs Offered
Wellness retreats offer an array of programs that cater to different needs and interests. Some popular programs include:
| Program | Description |
| --- | --- |
| Spa treatments | Indulge in spa treatments that promote relaxation and stress relief. |
| Yoga and meditation | Practice yoga and meditation to improve flexibility, reduce anxiety, and achieve inner peace. |
| Hiking and outdoor activities | Engage in outdoor activities such as hiking, biking, and kayaking to promote physical fitness and mental wellbeing. |
| Nutrition and wellness coaching | Learn about healthy eating habits and receive personalized coaching to achieve your wellness goals. |
These programs are designed to help you achieve optimal health and well-being and are led by experienced professionals who will guide you every step of the way.
Benefits of Wellness Retreats
Wellness retreats offer a multitude of benefits, including:
Stress reduction and improved mental health.
Increased physical fitness and flexibility.
Improved sleep and relaxation.
Opportunities for personal growth and self-discovery.
Healthy and delicious cuisine.
These benefits will leave you feeling refreshed, rejuvenated, and ready to take on the world.
So why not treat yourself to a wellness retreat and experience the power of holistic well-being for yourself?
Wellness Tourism Destinations
Indulge in Luxury at World-Class Wellness Resorts
Some of my personal best wellness experiences have taken place at a luxury resort.
If you're looking to pamper yourself with a luxurious wellness experience, look no further than some of the world's top wellness resorts. These resorts offer unparalleled amenities, stunning locations, and unique experiences that cater to your every need.
There are numerous wellness resorts across Asia and many are particularly well-known as wellness tourism destinations.
One such resort is the COMO Shambhala Estate in Bali, Indonesia.
This resort is set in the heart of the lush jungle and offers a range of wellness programs, from yoga and Pilates to Ayurvedic treatments and hydrotherapy. The resort also features private villas with stunning views, making your stay truly unforgettable.
If you're seeking a beachfront retreat, consider the Chiva-Som International Health Resort in Hua Hin, Thailand.
This resort sits on seven acres of lush tropical gardens and offers a range of wellness programs, from Thai massages and acupuncture to fitness classes and nutrition consultations.
If you're seeking a spiritual-focused luxury wellness resort, you may want to consider Ananda in the Himalayas.
Located literally in the Himalayas in Uttarakhand, India, this resort is one of those legendary wellness tourism destinations. Although the wellness options at this resort are endless, the main focus is on Ayurveda, yoga, meditation, and Vedanta philosophy.
Europe and the USA are both incredible wellness tourism destinations as well and you'll find some top-notch luxury wellness retreats throughout both continents.
Here are 2 exceptional ones, I had to mention…
For a truly unique experience, check out the SHA Wellness Clinic in Alicante, Spain.
This resort specializes in integrative medicine and offers a range of programs to help guests achieve optimal health and wellness. The resort combines ancient Eastern techniques with modern Western medicine to create a holistic approach to healing.
Finally, if you're looking for a wellness resort in the USA, you need to visit Miraval Arizona.
This resort and spa in Tuscon, Arizona caters to a wide variety of wellness needs. For example, meditation, mindfulness, equine therapy, and nutrition counseling.
No matter what type of wellness experience you're seeking, these world-class resorts are sure to deliver. From stunning locations to unforgettable programs, these resorts offer the ultimate in luxury and relaxation.
Wellness Tourism Destinations
Explore Holistic Wellness in Nature's Embrace
Connecting with nature is a powerful way to enhance your overall wellness. Many wellness tourism destinations offer a wide range of outdoor activities designed to help you achieve balance and harmony with the natural world.
Imagine practicing yoga amidst the beautiful scenery of a national park or taking a hike through the forests of a secluded retreat. These experiences not only benefit your physical health but also provide a sense of peace and relaxation.
| Destination | Activities |
| --- | --- |
| Costa Rica | Surfing, rainforest hikes, zip lining |
| Thailand | Meditation, jungle trekking, Thai massage |
| USA | Hiking, horseback riding, hot springs |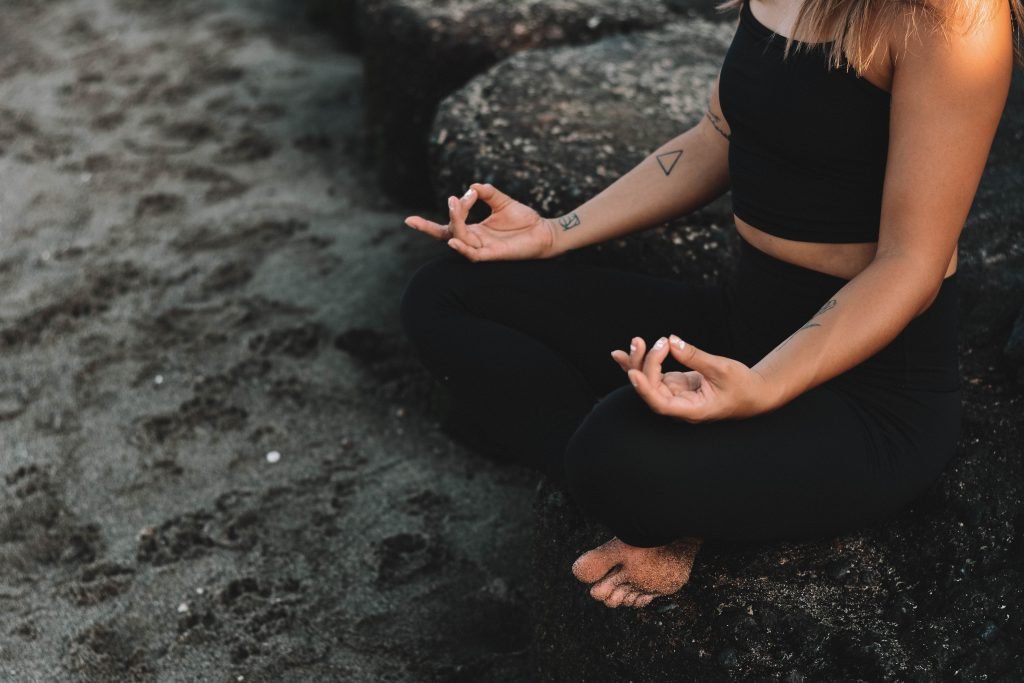 Wellness Tourism Destinations
Find Serenity through Spa Treatments
When it comes to finding relaxation and rejuvenation, few things beat a trip to a wellness destination that specializes in spa treatments.
The United States is home to some of the best spas for wellness tourism destinations in the world, known for their exceptional spa services.
Whether you seek to indulge in a luxurious spa experience like no other or simply want to unwind and de-stress, these wellness tourism destinations have you covered:
These spas offer numerous treatments to address specific needs and preferences, including massages, facials, body scrubs, wraps, and more.
Unwind and rejuvenate in style with a wellness spa experience you'll never forget.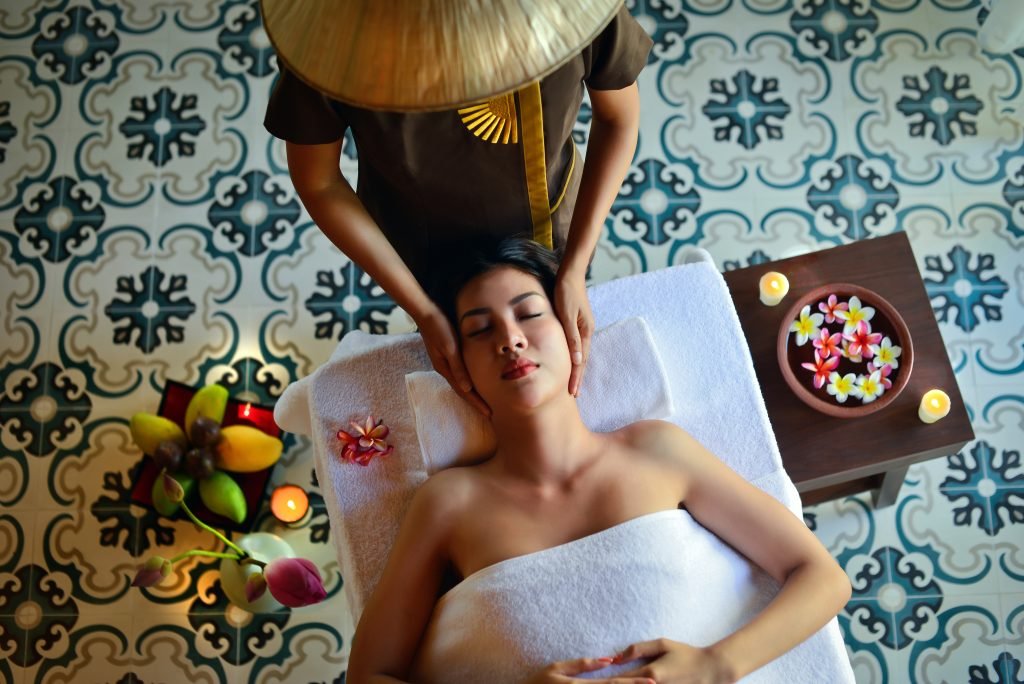 Wellness Tourism Destinations
Wellness Tourism Destinations for Alternative Medicine
If you're seeking holistic healing, you'll want to explore travel destinations that offer alternative medicine practices.
From ancient healing methods to modern therapies, these destinations attract travelers seeking a unique approach to wellness. Here are some of the best travel destinations for alternative medicine:
| Destination | Alternative Medicine Practices |
| --- | --- |
| Bali, Indonesia | Ayurveda, traditional Chinese medicine, yoga, meditation |
| Machu Picchu, Peru | Shamanic healing, Andean medicine, plant-based medicine |
| Chiang Mai, Thailand | Thai massage, acupuncture, herbal remedies, meditation |
| Sedona, Arizona | Crystal healing, sound therapy, energy healing, Native American medicine |
These destinations offer a range of practices and therapies that can help promote healing and balance in your life. Whether you're seeking physical healing or spiritual growth, exploring alternative medicine practices can be a transformative experience.
Consider planning a trip to one of these destinations for a unique wellness journey.
Wellness Tourism Destinations
Unwind with Yoga Retreats in Tranquil Settings
If you're searching for the perfect getaway to relax and rejuvenate both your mind and body, look no further than yoga retreats.
These retreats offer a variety of practices that cater to everyone from beginner yogis to seasoned practitioners. What's more, these retreats are often located in some of the most tranquil settings, allowing you to escape the hustle and bustle of everyday life.
One such destination is Bali, Indonesia, where you can immerse yourself in daily yoga and meditation sessions amidst lush greenery and tranquil beaches.
Another great destination for yoga retreats is Costa Rica. Retreats here offer a unique experience that integrates physical, emotional, and spiritual well-being.
No matter your preferred destination, yoga retreats offer a unique opportunity to connect with yourself and your surroundings, while also improving your physical and mental well-being.
So, pack your bags, grab your mat, and embark on a journey of self-discovery through yoga and wellness.
Wellness Tourism Destinations
Experience Healing in the World's Top Wellness Destinations
If you're seeking a healing experience, look no further than some of the world's top wellness destinations. These destinations offer a range of experiences that focus on rejuvenating your body and mind.
There are places across the globe that are known as places of healing. These are destinations that people have traveled to for centuries. Many have historic significance and aren't just modern wellness tourism destinations.
For example, Bali. The island boasts a rich tradition of healing and wellness practices. Yoga and meditation are popular activities, and visitors can take part in traditional Balinese healing treatments at spas and wellness centers.
In Japan, hot springs, or onsens, are revered for their therapeutic benefits, and many ryokan, or traditional inns, feature private hot springs for guests to enjoy.
Some other examples are…
| Wellness Destination | Healing Experience |
| --- | --- |
| Sedona, Arizona | Known for its vortexes, which are said to have healing energy |
| Chiang Mai, Thailand | Offers traditional Thai massage and herbal remedies |
| India | A popular destination for Ayurvedic treatments and yoga retreats |
Wellness Tourism Destinations
Experience the Benefits of Holistic Healing
One of the main draws of wellness tourism destinations is the opportunity to experience holistic healing practices.
These practices focus on the interconnectedness of the mind, body, and spirit and aim to promote balance and harmony.
Wellness destinations like Tulum in Mexico, offer a range of holistic healing practices, including sound healing, acupuncture, and crystal therapy.
Costa Rica is another destination that emphasizes holistic healing, with many retreats and centers offering yoga, meditation, and eco-friendly accommodations.
In Kerala, India, visitors can partake in traditional Ayurvedic treatments and healing practices, while also experiencing the region's rich culture and natural beauty.
Whether you're seeking physical or emotional healing, the world's top wellness destinations have something to offer.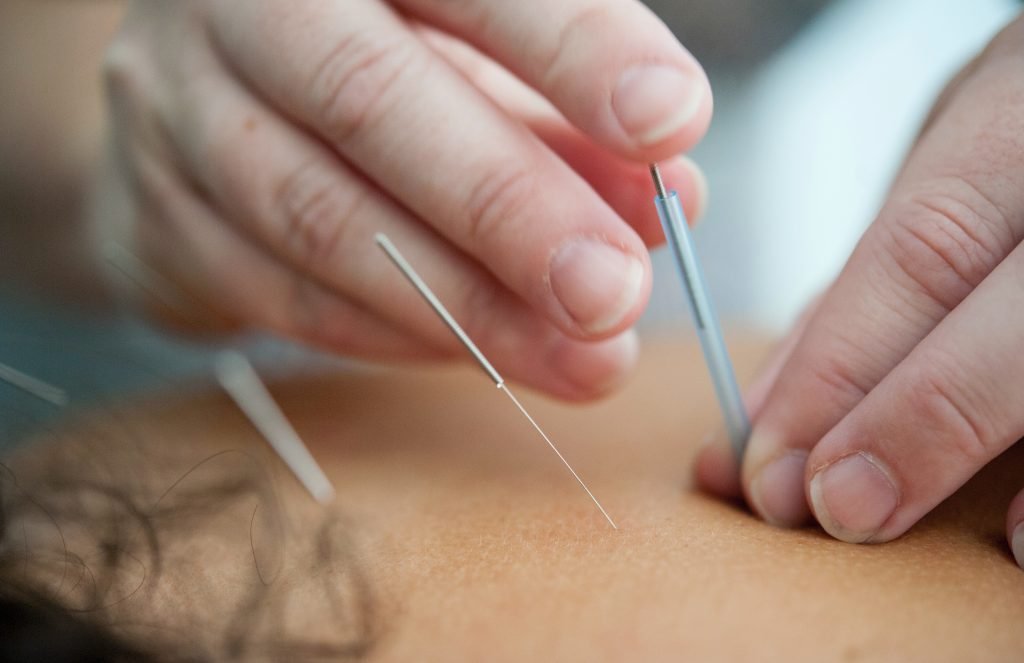 Wellness Tourism Destinations
Wellness Travel for Families
Wellness travel isn't just for solo adventurers – it's an experience the whole family can enjoy!
Take a break from the hustle and bustle of everyday life and create unforgettable memories in a wellness destination that caters to families.
Choose a destination that offers a variety of activities for all ages, such as hiking, swimming, or cooking classes. Look for wellness programs designed specifically for families, which can include healthy eating workshops or mindfulness exercises.
Bond with your loved ones over shared experiences, whether it's trying new foods, exploring a new culture, or simply spending quality time together. Establishing healthy habits as a family will not only create lasting memories but also promote overall well-being.
Wellness Tourism Destinations
Global Wellness Tourism: Trends and Insights
If you're interested in wellness travel, you're not alone.
Wellness tourism is a rapidly growing trend, with more and more people seeking out destinations that offer relaxation, rejuvenation, and the chance to focus on their mental and physical health. In fact, the global wellness tourism market is estimated to be worth $919 billion by 2022, up from $639 billion in 2017, according to the Global Wellness Institute.
So, what is driving this trend? There are several factors at play.
For one, people are becoming more health-conscious and are looking for ways to incorporate wellness into their travel plans. Additionally, the rise of technology and social media has made it easier than ever to discover and book wellness travel experiences.
Another key factor is the growing awareness of the link between stress and chronic illness. As more people experience high levels of stress in their daily lives, they are seeking out ways to manage it and improve their overall well-being.
This has led to a rise in wellness practices such as meditation, yoga, and mindfulness, which are often incorporated into wellness travel experiences.
Wellness Tourism Destinations
Examples of Wellness Tourism Destinations
So, where are people going for wellness travel?
Here are some examples of popular health and wellness tourism destinations:
| Destination | Wellness Offerings |
| --- | --- |
| Bali, Indonesia | Yoga retreats, spa treatments, meditation |
| Costa Rica | Ecotourism, surfing, yoga, wellness retreats |
| Thailand | Meditation, wellness retreats, Thai massage |
| Sedona, Arizona, USA | Energy vortexes, spiritual retreats, hiking |
These destinations and many others offer a wide range of wellness activities and experiences, from yoga and meditation retreats to spa treatments and ecotourism.
It's clear that wellness tourism is a trend that is here to stay. Whether you're looking to de-stress, improve your physical health, or simply relax and rejuvenate, there are plenty of destinations around the world that offer amazing wellness experiences.
FAQs
What are wellness tourism destinations?
Wellness tourism destinations are locations that offer various wellness programs and experiences for individuals seeking to improve their physical, mental, and emotional well-being while traveling.
How can nature contribute to holistic wellness?
Connecting with nature through outdoor activities, such as hiking, forest bathing, and nature walks, can promote physical health, reduce stress, and enhance overall well-being.
Is wellness travel suitable for families with kids?
Absolutely! Wellness travel can be enjoyed by families with kids, providing opportunities for creating lasting memories while promoting well-being.
What is global wellness tourism and why is it significant?
Global wellness tourism refers to the growing trend of traveling to destinations that offer health and wellness-focused experiences. It is significant as it emphasizes the importance of prioritizing well-being while exploring new cultures and destinations.
How does wellness tourism contribute to finding balance and rejuvenation?
Wellness tourism offers individuals the opportunity to escape from their daily routines and immerse themselves in rejuvenating experiences, allowing them to find balance, relax, and recharge.
Which country has the highest number of wellness tourists?
Thailand is renowned for its thriving wellness tourism industry, boasting a wide range of retreats, spas, and holistic experiences set against its beautiful landscapes.
What is global wellness tourism?
Global wellness tourism refers to travel experiences centered around improving one's physical, mental, and emotional well-being. This includes activities like yoga retreats, spa getaways, meditation workshops, and other health-focused journeys.
Where do celebrities go for wellness retreats?
What is a wellness-inclusive resort?
A wellness-inclusive resort is a destination that not only offers traditional vacation amenities but also provides a variety of wellness-focused activities, such as yoga classes, healthy dining options, spa treatments, and mindfulness sessions.
What is the difference between medical tourism and wellness tourism?
Medical tourism primarily involves traveling to receive medical treatments, surgeries, or procedures. In contrast, wellness tourism focuses on improving overall health and well-being through activities like relaxation, fitness, mindfulness, and holistic practices.
Finding Balance and Rejuvenation Through Wellness Tourism
Wellness tourism provides a unique opportunity to step away from the stresses of everyday life and focus on self-care in a supportive and rejuvenating environment. Whether you're seeking relaxation, healing, or adventure, there is a wellness destination and program that caters to your needs and preferences.
Through participating in wellness retreats, indulging in luxury at world-class wellness resorts, exploring holistic wellness in nature, experiencing spa treatments, and discovering alternative medicine practices, you can find the perfect balance that promotes your overall well-being.