How to Spend 4 Epic Days in Amsterdam in 2024
Last Updated on: 9th September 2023, 07:25 pm
The energy of Amsterdam is electric…
Amsterdam is the capital of the Netherlands and also one of the most popular traveler's destinations in all of Europe. The city that doesn't even feel like a city is famous for its history, elaborate canal systems, and iconic architecture.
Many believe that Amsterdam is a city full of cheap thrills but this eclectic city is so much more than it seems on the surface. Amsterdam is truly a one-of-a-kind location that appeals to all. The beautiful cobblestone streets, fascinating history and myriad of experiences available are what make it such a special place.
Last summer we spent four epic days exploring this strange but lovely city while staying at the superb Hotel2Stay and absolutely loved it. Truthfully, four days just wasn't enough to really get to know this unique place. That means we will be heading back as soon as we can to spend some more time in Amsterdam! #slowtravel
We made the most of our short time in the lively city thanks to our wonderfully convenient accommodation at Hotel2Stay and our Iamsterdam City Cards. Use the tips and ideas below to plan your own epic and unforgettable trip to Amsterdam!
Stroll Around Vondelpark
Vondelpark is undeniably Amsterdam's favorite park and as a result, it is popular with both locals and travelers. Vondelpark is very large and has close proximity to the city center and tram lines. Spend an afternoon strolling through the beautiful park or relax on the green grass. Take in the gorgeous environment, pleasant atmosphere and in summer, the open-air theatre.
Visit Museumplein
Museumplein is a large public space in the Museumkwartier neighborhood of Amsterdam. The city has many museums but you can find the best and largest around Museumplein. Visit any one or all three of major museums such as the Rijksmuseum (my personal favorite), Van Gogh Museum and the Stedelijk Museum. You will also notice the stunning Concertgebouw (concert building) and a number of smaller museums such as the Moco Museum that displays Banksy art.
Have a Cocktail on Rembrandtplein
Certain parts of Amsterdam really come alive at night and Rembrandtplein is one of these areas. Rembrandtplein is a major square in central Amsterdam and as its results it can be quite busy especially at night. We found ourselves in the area just as things were lighting up and had a cocktail at one of the lively bars before heading out to stroll through the city after dark.
Wander through the Red Light District at Night
The Red Light District doesn't look like much during the day and you won't even notice that you are in it. However, the area really transforms at night and you can't miss the neon lights and buzz of activity. This was not something that really appealed to me but something worth experiencing while in Amsterdam.
Visit the Hash, Marijuana & Hemp Museum
If you find yourself in the Red Light District during the day you will instantly notice all the coffee shops (another iconic Amsterdam experience). Head into one even if you don't smoke just to enjoy the vibe that is so unqiely Amsterdam. But for a more educational experience visit the Hash, Marijuana & Hemp Museum to learn more about the history and uses of this versatile plant. The museum is split across two buildings and the audio guides are really interesting to listen to.
Admire the Hortus Botanicus
The Hortus Botanicus was an absolute treat and we loved strolling through the gorgeous gardens. Hortus Botanicus is Amsterdam's botanical gardens which are located in the Plantage district. The well-maintained botanical gardens are also one of the oldest in the world, making it a popular attraction for travelers. My favorite part was the Butterfly Room that showed you numerous butterflies in various stages of their life-cycle.
Go Shopping on Dam Square
Dam Square is located in the heart of Amsterdam and one of the busiest areas both day and night. Although things are quite expensive in the city, I had to purchase something from one of the shops on this lively area. If you want to do some shopping in Amsterdam, make your way to Damsplein. Makes sure to step into the quirky little shop called Asian Spirit if you like alternative items.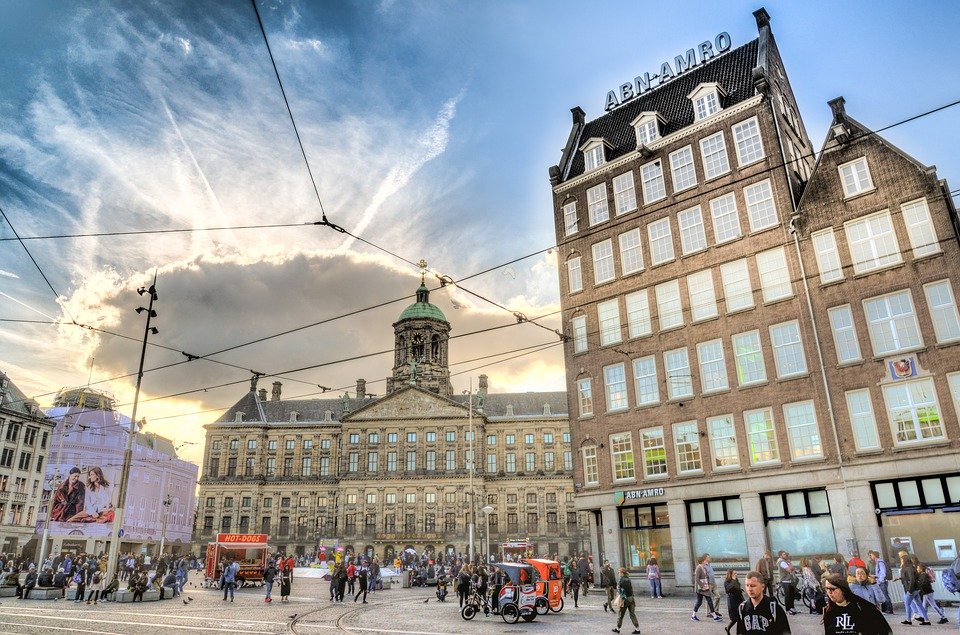 Take a Boat Trip Along the Canals
One of the absolute best ways to see this city is to take a boat along the canals. Amsterdam is made up of many canals and waterways which makes this an ideal mode of transportation. The boat tours generally last about one hour and take you along the main canals and rivers. Audio guides in various languages are provided as well.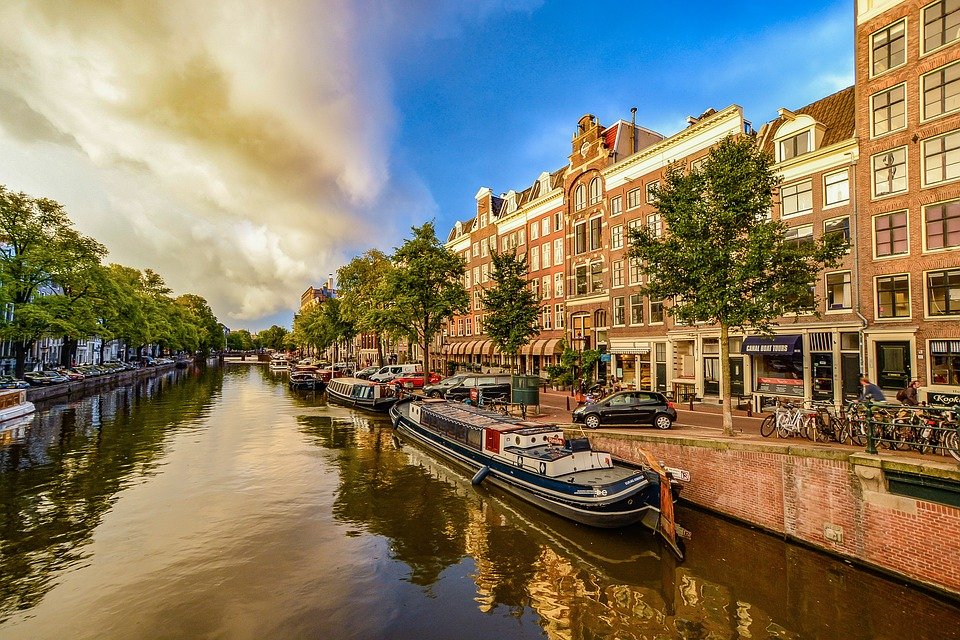 Getting Around Amsterdam
Walk – this is the most cost effective way to make your way around Amsterdam. This is great if you are exploring one particular area but can get quite tiring as the city is large.
Boat – you can purchase tickets to be able to hop on and off the boats that travel along the canals. This makes getting from one area to another relatively easy and scenic.
Bicycle – there are more bicycles in the Netherlands than cars and you will soon notice they have right of way. The flat city is easy to cycle through and there are many places to rent a bicycle.
Tram – this was my favorite mode of transport and really easy to use. It can get quite pricey but is a super convenient, fun, fast and easy way to explore Amsterdam – best of all they run until late at night and even to the outskirts of the city.
Train – this is great if you are staying outside of the Old Town and need a quick and effective way to get to places such as the airport, surrounding neighborhoods or city center.
Expert Tip – Purchase a Iamsterdam City Card in advance to save on transport costs. The cards are valid for 24/48/72 hours and can be used for public transport such as trams, trains, busses and more. The cards include discounts and free entry to various museums and other attractions in Amsterdam!
We would like to thank Iamsterdam for providing us with 72-hour City Cards during our visit to Amsterdam!
Why do you want to visit Amsterdam?
PIN FOR LATER